Discovery Wrestling have confirmed a seventh match for their November 4th event, 48 Months Later at The Jam House in Edinburgh, Scotland.
It has been announced that Theo Doros will compete against Grant McIvor in Edinburgh on November 4th at 48 Months Later with Christopher Saynt acting as the special referee for the contest.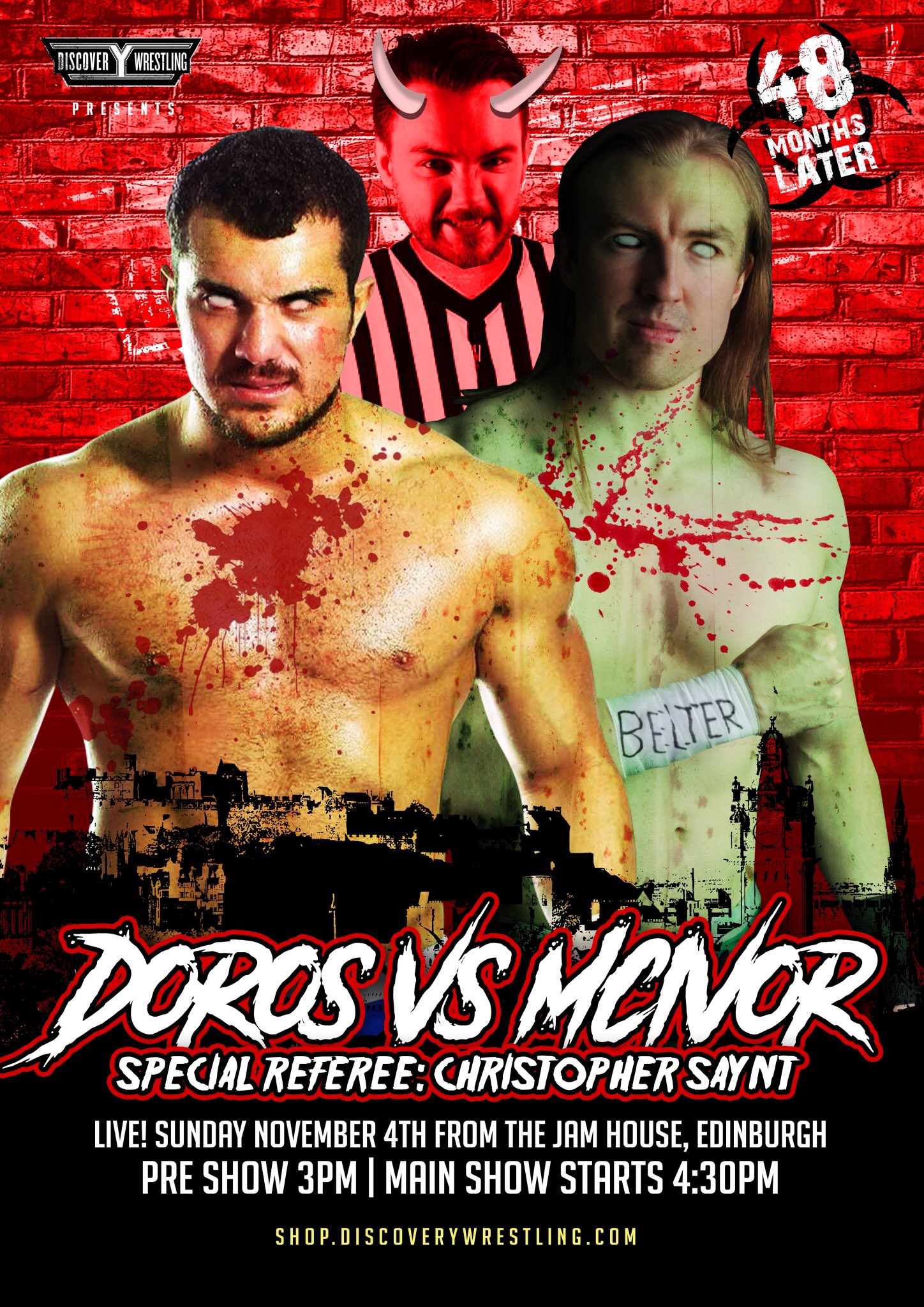 Photo Credit: Discovery Wrestling
The announced match card is as follows:
Match Card
Discovery Y Division Championship
Timothy Thatcher vs "The Iron King" Joe Coffey (c)
Discovery Women's Championship
Kris Wolf vs "Main Event Empress" Sammii Jayne (c)
Survival – Ring Surrounded By Zombies – First Competitor To Turn Loses
Gene Munny vs Sugar Dunkerton
Hotter Than Hell Semi-Final
Martin Kirby vs Chris Renfrew
Hotter Than Hell Semi-Final
Liam Thomson vs Andy Wild
Special Referee: Christopher Saynt
Theo Doros vs Grant McIvor
Hotter Than Hell Final
??? vs ???
More Information
Bell Time: 4.30pm.
Tickets: Available now through the official Discovery Wrestling website, here. Also available on the door, on the night (subject to availability).
Source: Discovery Wrestling