4th Generation Wrestling and Southside Wrestling have confirmed a change to a match scheduled for their September 29th event, Two Can Play That Game at the Castleford Civic Centre in Castleford, England.
It has been announced that El Ligero, who was originally scheduled to face Rob Lynch, will now compete against Paul Malen in singles action in Castleford on September 29th.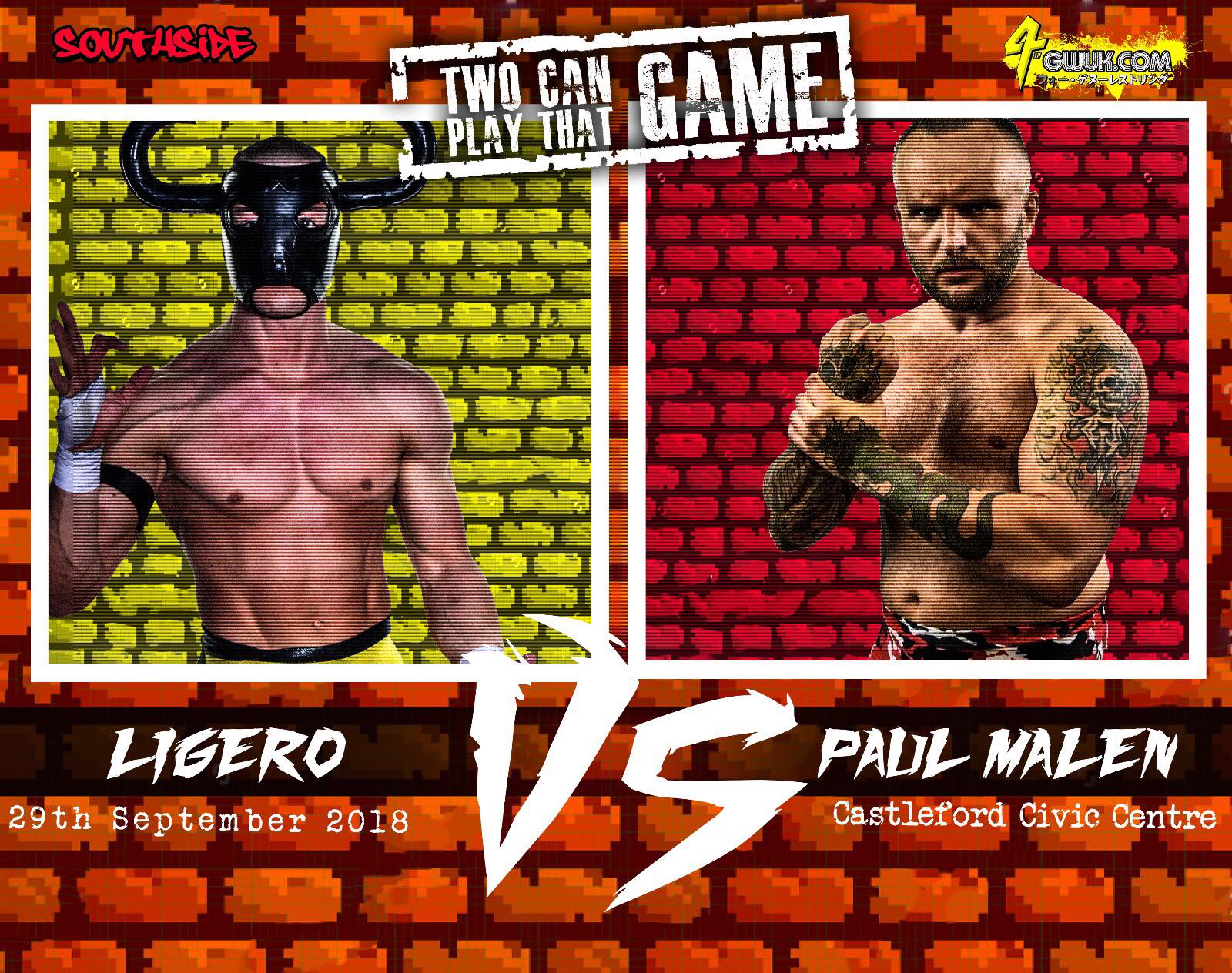 Photo Credit: 4th Generation Wrestling/Southside Wrestling
The announced match card is as follows:
Match Card
Southside Tag Team Championship
The All Knighters (Roy Knight & Ricky Knight Jr) (c) vs Trial By Violence (Gabriel Kidd & Saxon Huxley)
"The Mexican Sensation" El Ligero vs Paul Malen
Cara Noir vs Billy Gunn
Sean Kustom vs Ophidian
Joe Nelson & Harrison Bourne vs The Troublemakers (JJ Barker & Terry Isit)
Saraya Knight vs Shanna
Amir Jordan vs Sandy Beach
More Information
Doors Open: 6.30pm. Bell Time: 7.00pm.
Tickets: Available now through the official 4th Generation Wrestling website, here. Also available on the door, on the night (dependent on availability).
Source: 4th Generation Wrestling/Southside Wrestling