Ironfist Wrestling have announced a championship match for their October 13th event, The Magnificent Seven Years at the Richmond Place Club in Hereford, England.
It has been confirmed that Kat Von Kaige will challenge Melanie Price for the Ironfist Women's Championship in Hereford on October 13th.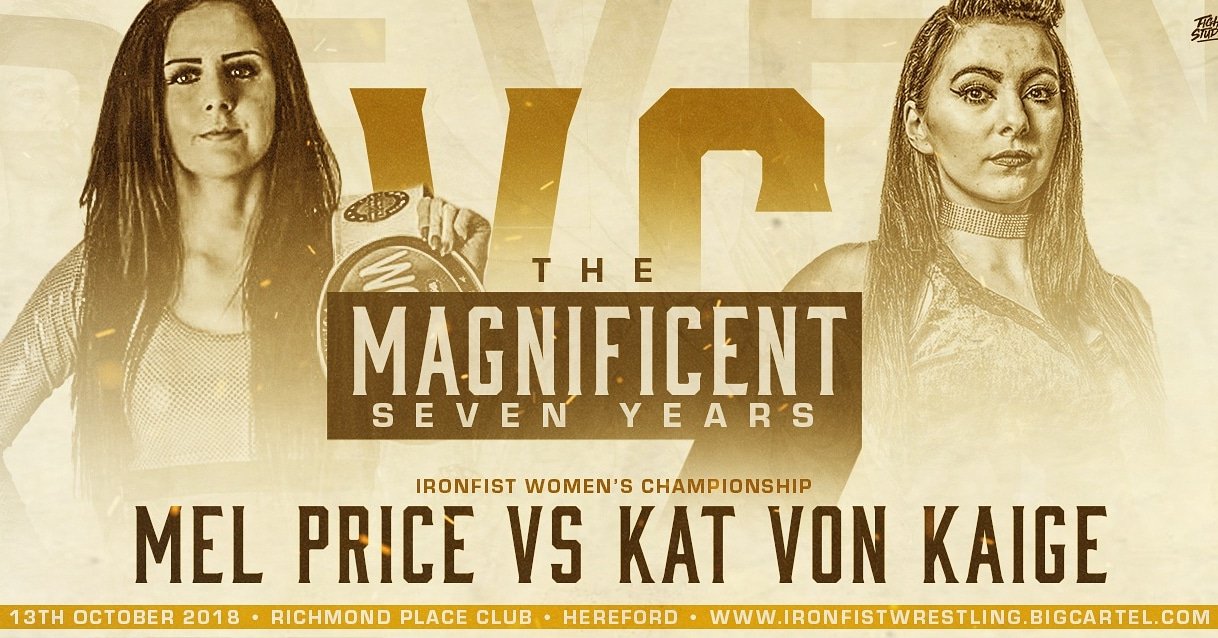 Photo Credit: Ironfist Wrestling
The announced match card is as follows:
Match Card
Ironfist Women's Championship
Melanie Price (c) vs Kat Von Kaige
More Information
Doors Open: 6.30pm. Bell Time: 7.30pm.
Tickets: Available now through the official Ironfist Wrestling website, here. Also available on the door, on the night (subject to availability).
Source: Ironfist Wrestling