Southside Wrestling have confirmed the first match for their November 11th event, The Joseph Conners Experience feat Ligs at the Bedford Town Football Club in Bedford, England.
It has been announced that Joseph Conners and El Ligero of The Joseph Conners Experience feat Ligs will face Trial By Violence's Gabriel Kidd and Saxon Huxley in a tag team match in Bedford on November 11th.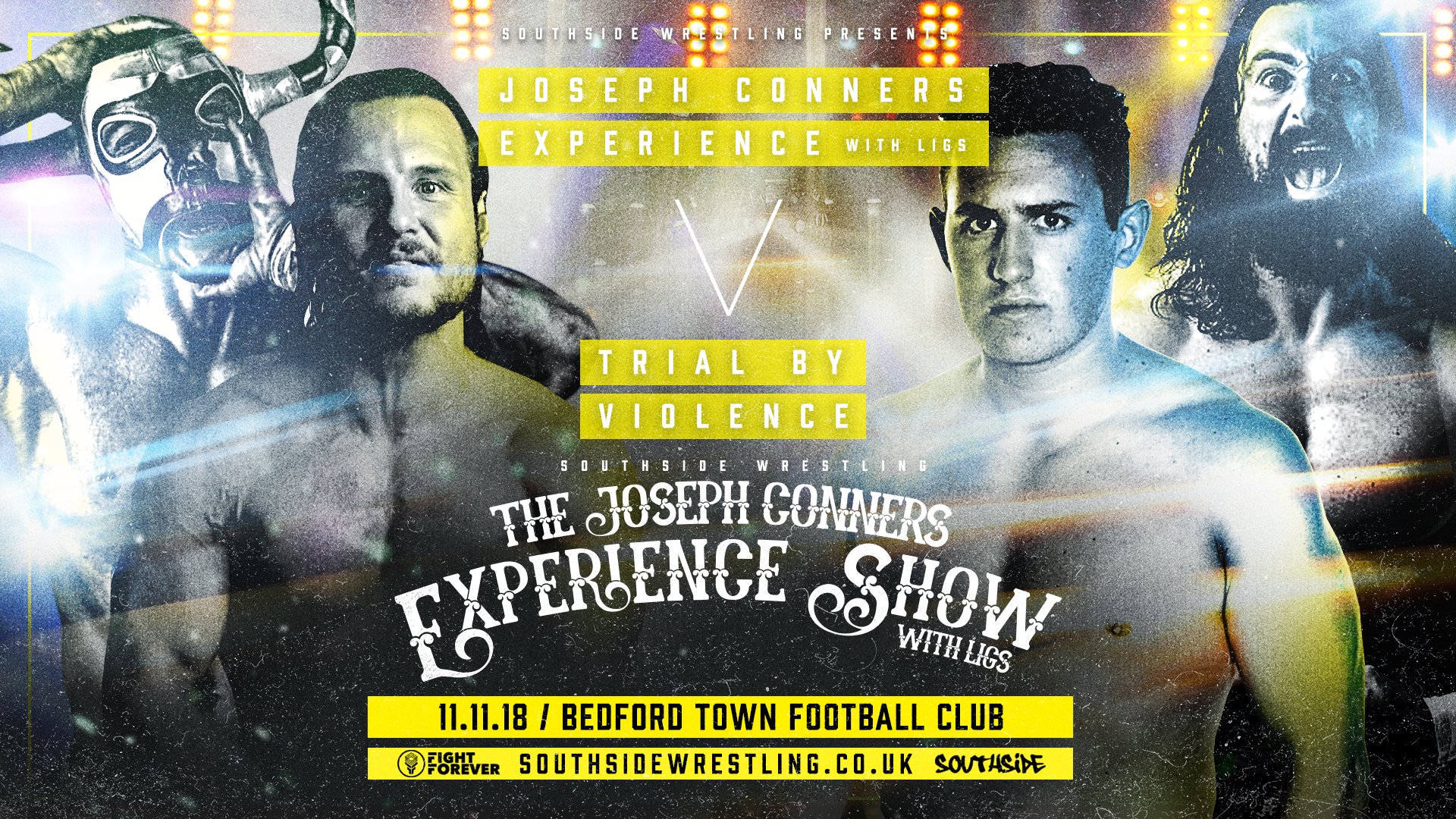 Photo Credit: Southside Wrestling
The announced match card is as follows:
Match Card
The Joseph Conners feat Ligs (Joseph Conners & El Ligero) vs Trial By Violence (Gabriel Kidd & Saxon Huxley)
More Information
Tickets: Available now through the official Southside Wrestling website, here. Also available on the door, on the night (subject to availability).
Source: Southside Wrestling