NORTH Wrestling have confirmed a sixth match for their September 15th event, Nobody Pray For Me at the Riverside in Newcastle, England.
It has been announced that Screwface Ahmed's open challenge for a match at the Riverside on September 15th has been answered by Sid Scala.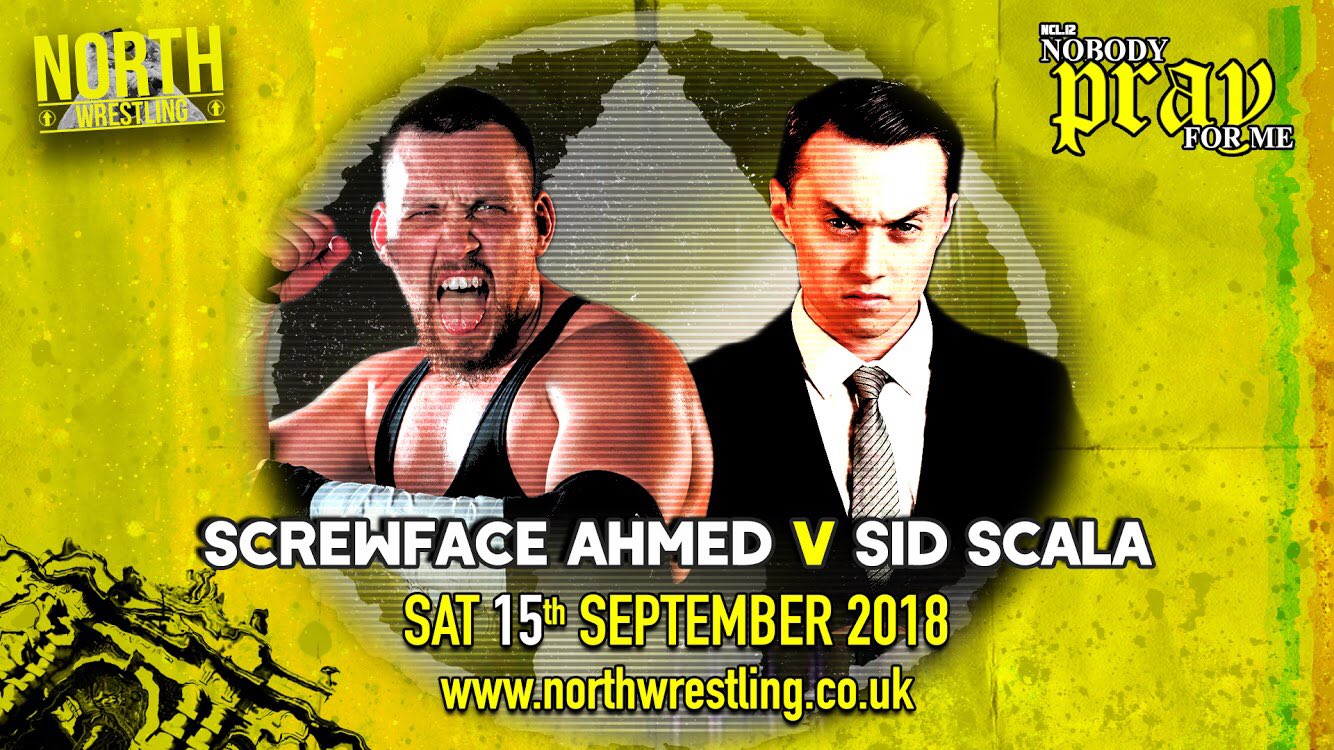 Photo Credit: NORTH Wrestling
The announced match card is as follows:
Match Card
NORTH Wrestling Championship
Rory Coyle (c) vs Liam Slater
"Smashmouth" Chris Ridgeway vs "The Gimmick Killer" H.T Drake
Robbie X vs El Phantasmo
Five-Way Scramble
Chief Deputy Dunne vs Spike Trivet vs Little Miss Roxxy vs Amir Jordan vs TK Cooper
England's Hardest Men (Lou Nixon & Shreddy Brek) vs Team Sin (Nathan Cruz & Lucas Steel)
Screwface Ahmed vs Sid Scala
More Information
Tickets: Available now through the official NORTH Wrestling website, here. Also available on the door, on the night (dependent on availability).
Source: NORTH Wrestling