Over The Top Wrestling have announced a sixth contest for their September 16th event, Live In Belfast at the Europa Hotel in Belfast, Northern Ireland.
It has been confirmed that Gavin Fitz, Eddie Stone and Russell Dempster of The Mongrels will face the trio of Curtis Murray, Tucker and Adam Maxted in a six-man tag team match in Belfast on September 16th.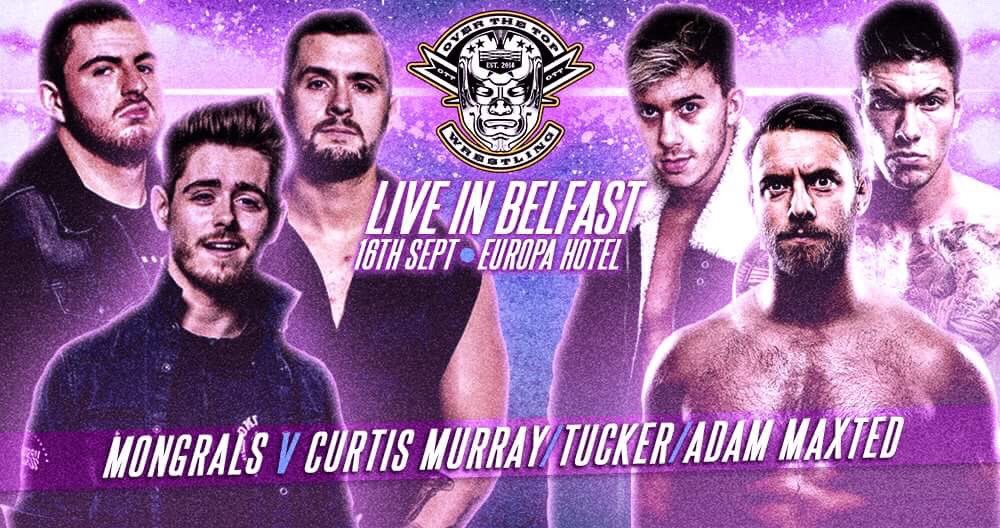 Photo Credit: Over The Top Wrestling
The announced match card is as follows:
Match Card
OTT Gender Neutral Championship – Fatal 4-Way
Rickey Shane Page vs "Session Moth" Martina vs LJ Cleary (c) vs Martin Kirby
Jordan Devlin vs Fred Yehi
Kings Of The North (Dunkan Disorderly & Bonesaw) vs Aussie Open (Kyle Fletcher & Mark Davis)
Damien Corvin vs "The Bruiserweight" Pete Dunne
Sean Guinness vs "Dominator" Great O-Kharn
Six-Man Tag Team
The Mongrels (Gavin Fitz, Eddie Stone & Russell Dempster) vs Curtis Murray, Tucker & Adam "FLEX" Maxted
More Information
Doors Open: 3.00pm. Bell Time: 4.00pm.
Tickets: Available now through the official website, here. Also available on the door, on the night (dependent on availability).
Source: Over The Top Wrestling