Pro Wrestling Ulster have confirmed a ninth match for their September 2nd event, Wrestival 2018 at S13 in Belfast, Northern Ireland.
It has been confirmed that Martin Steers & Clayton Long of Club Rock Shandy will face Taggy McTagTeam's Justy and Darren Kearney in tag team action in Belfast on September 2nd.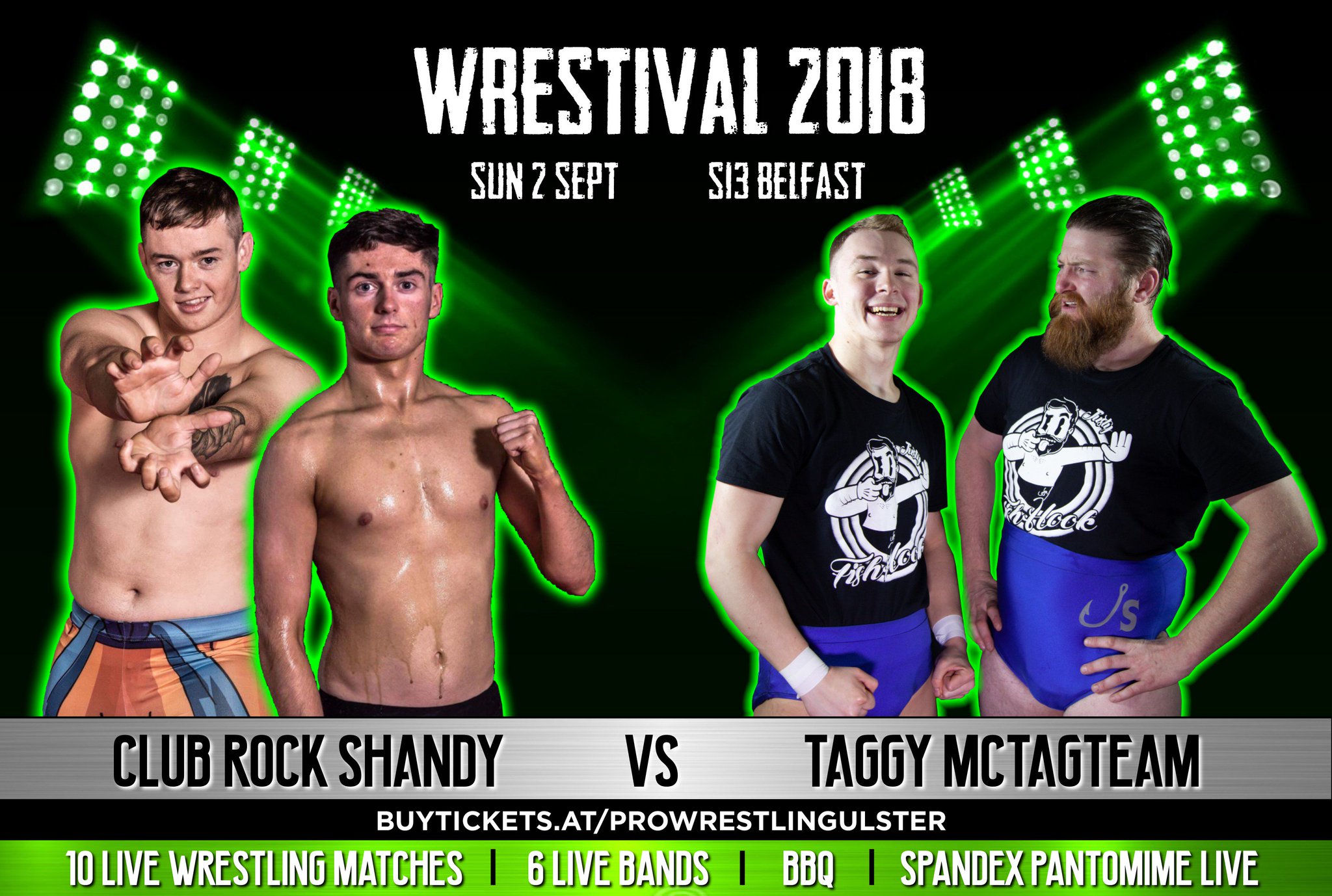 Photo Credit: Pro Wrestling Ulster
The announced match card is as follows:
Match Card
PWU Championship
Tim Steed (c) vs Tucker
PWU Women's Championship
Lauren La Roux (c) vs Lady Valkyrie
PWU All Ulster Championship
Michael May (c) vs Dmitri Krakovic
Fatal 4-Way
Prento vs Mitch Baxter vs Bobbi Diamond vs Young Lion
Six-Person Tag Team
The Enterprise (Lucke Cullen & Liam Royale) & Raven Creed vs Flight Mode (Axl Jeffries & Matt Skylar) & Skye James
Rocky Starr vs Chris Renfrew
Nathan Byrne vs Luther Valentine
Debbie Keitel vs Jokey
Club Rock Shandy (Martin Steers & Clayton Long) vs Taggy McTagTeam (Justy & Darren Kearney)
More Information
Doors Open: 2.00pm.
Tickets: Available now through the official Ticket Tailor website, here. Also available on the door, on the night (dependent on availability).
Source: Pro Wrestling Ulster