GOOD Wrestling have signed a fourth contest for their September 15th event, Medium Raw at The Craufurd Arms in Milton Keynes, England.
It has been announced that Mike Bird and Wild Boar will face Jayde and her mystery partner in Milton Keynes on September 15th.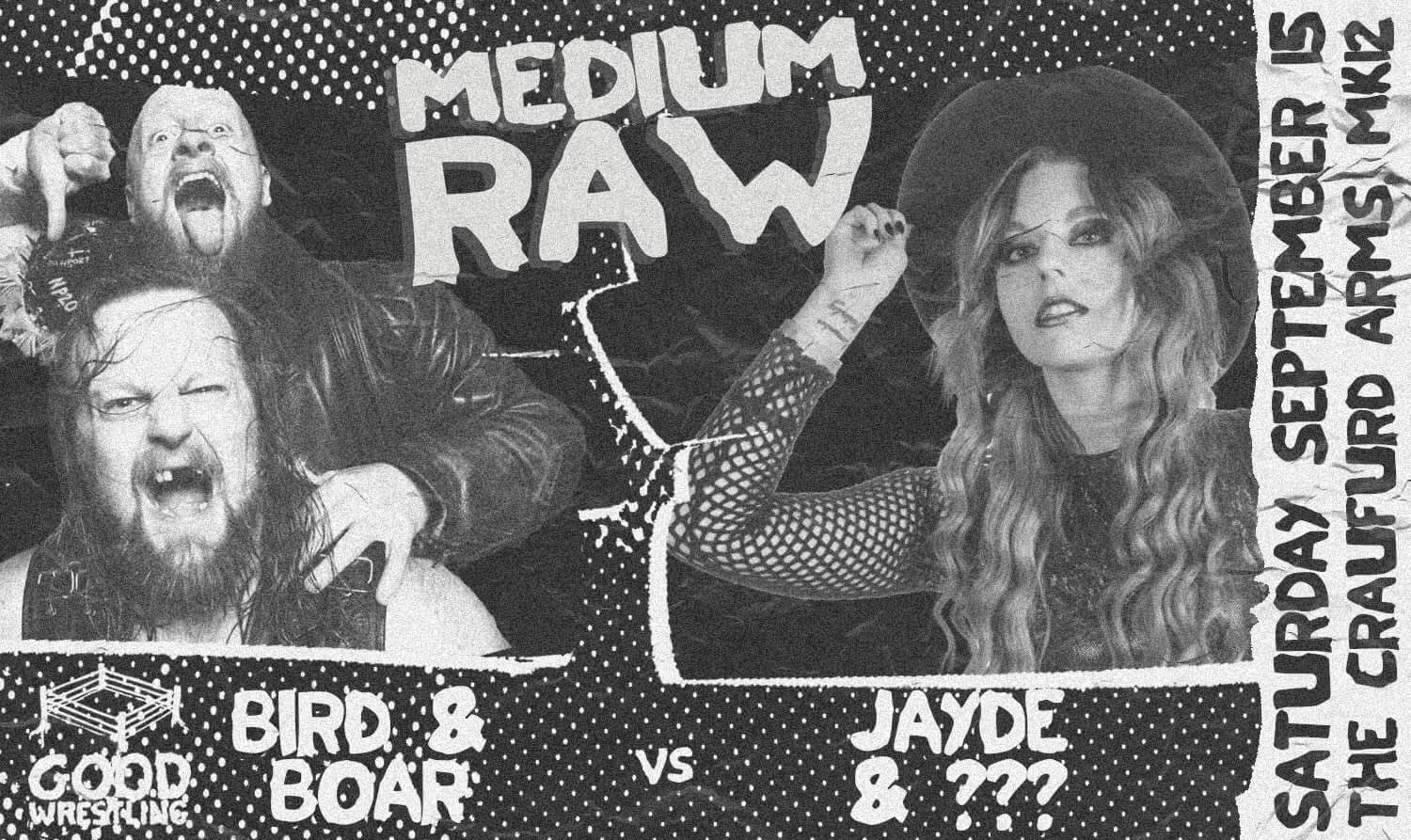 Photo Credit: GOOD Wrestling
The announced match card is as follows:
Match Card
Chuck Mambo vs Gene Munny
Man Like Beano vs Ashley Dunn
Rickey Shane Page vs Millie McKenzie
Bird & Boar (Mike Bird & Wild Boar) vs Jayde & ???
More Information
Doors Open: 6.30pm. Bell Time: 7.00pm.
Tickets: Available now through the official GOOD Wrestling website, here. Also available on the door, on the night (dependent on availability).
Source: GOOD Wrestling