Kamikaze Pro have signed two new contests for their September 9th event, Inglorious at The Cadbury Club in Bournville, Birmingham, England.
The first new match confirmed will see Man Like DeReiss challenge Sean Kustom for the Relentless Division Championship in Birmingham on September 9th. The second new contest scheduled for September 9th shall see Dave Mastiff face Gabriel Kidd in singles competition at The Cadbury Club.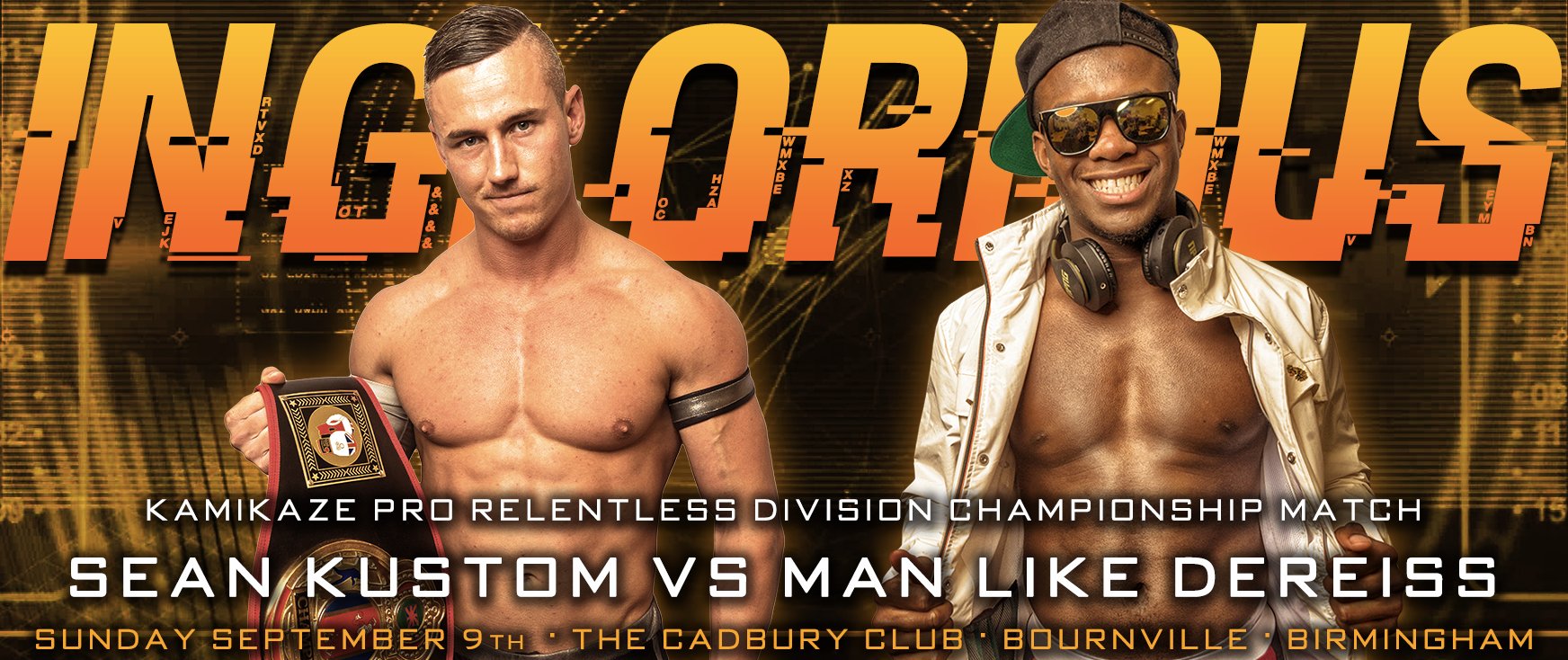 Photo Credit: Kamikaze Pro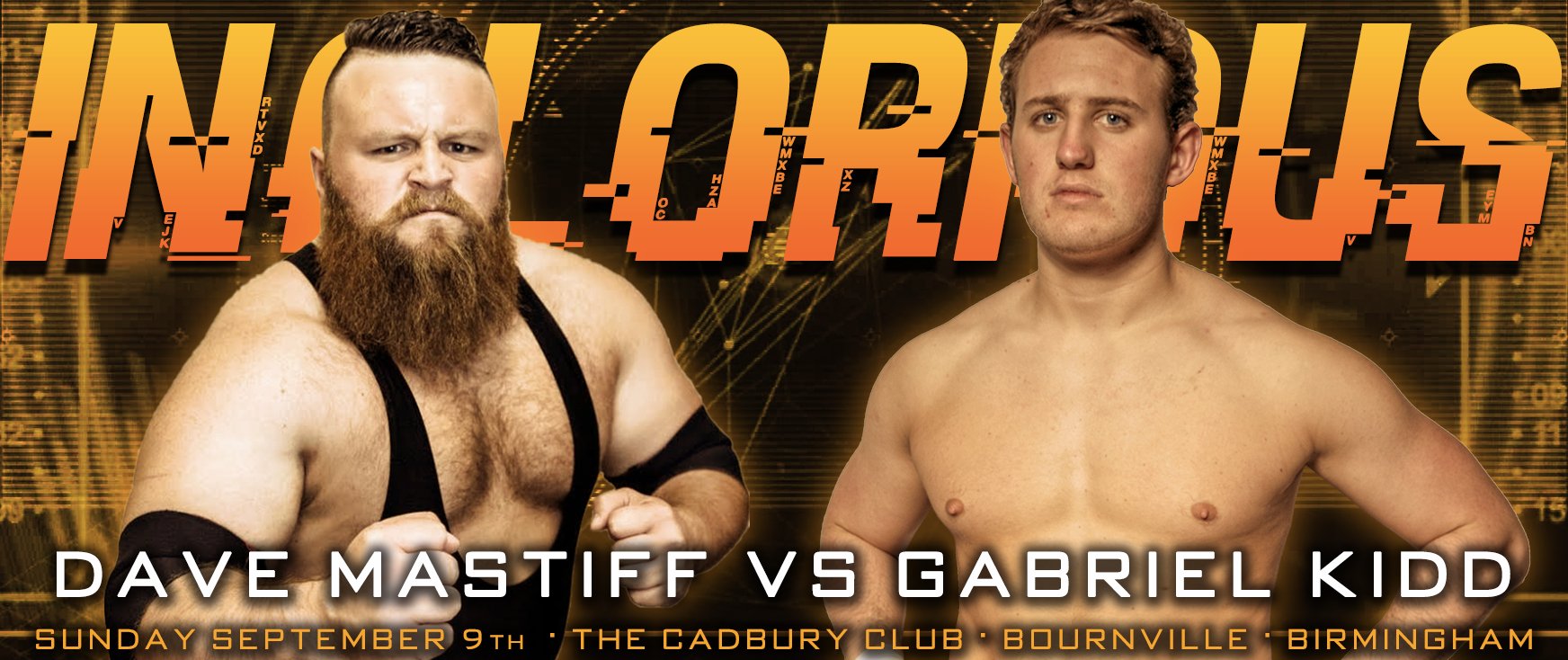 Photo Credit: Kamikaze Pro
The announced match card is as follows:
Match Card
Kamikaze Pro Championship – No Disqualification
Clint Margera (c) vs Kay Jutler
Relentless Division Championship
Sean Kustom (c) vs Man Like DeReiss
Kamikaze Pro Tag Team Championship Tournament Semi-Final
Anti-Fun Police (Chief Deputy Dunne & Los Federales Santos Jr) vs Cheeky Nandos (Sean "The LAD" Devine & Visage)
Dave Mastiff vs Gabriel Kidd
More Information
Tickets: Available now through the official Ringside World website, here. Also available on the door, on the night (dependent on availability).
Source: Kamikaze Pro