Grand Pro Wrestling have confirmed a fourth match for their September 14th event, Thunderbrawl 2018 at The Rose Club in Hindley, Wigan, England.
It has been announced that Ashton Smith shall compete against Martin Kirby in singles action in Hindley, Wigan on September 14th.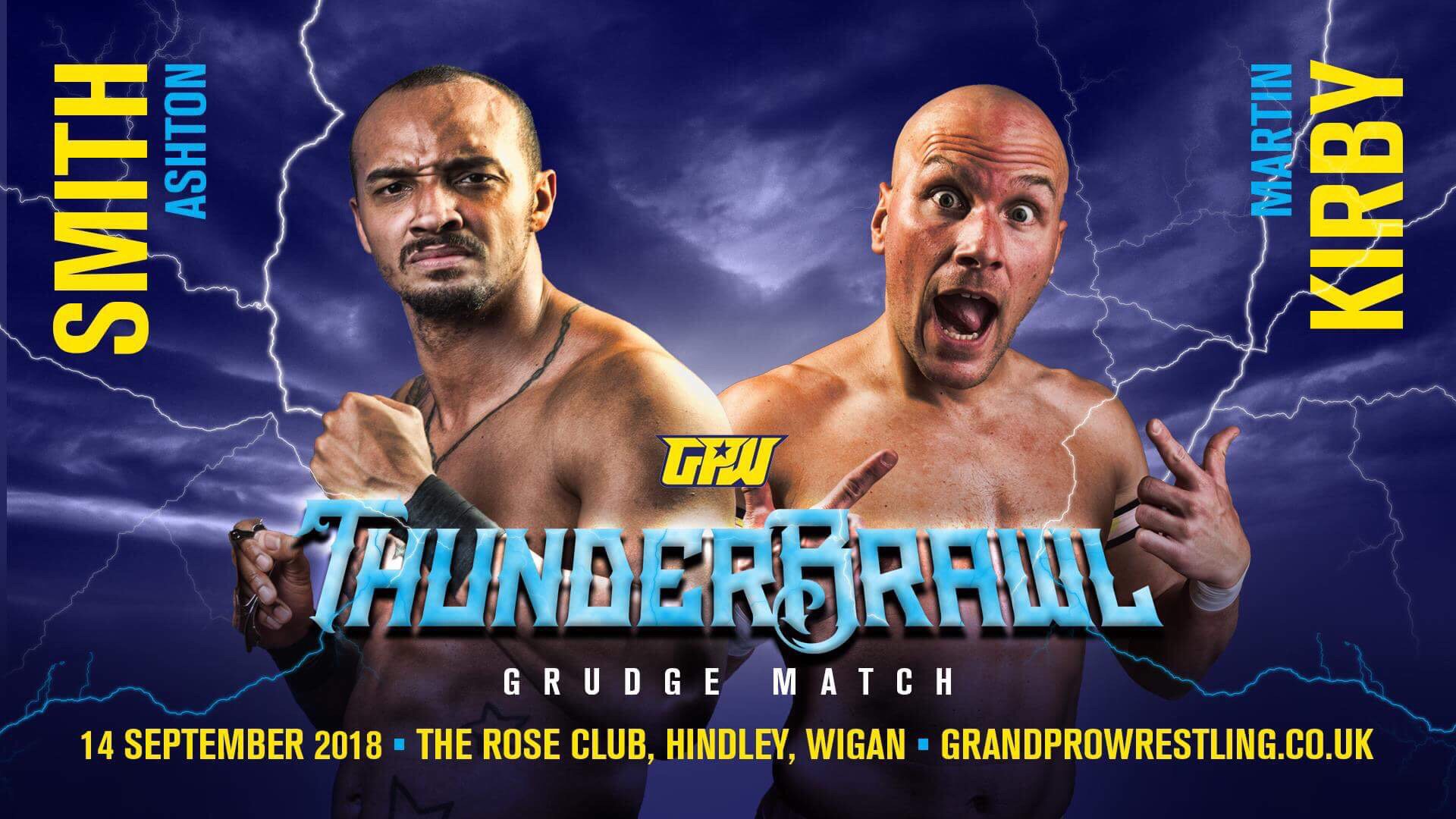 Photo Credit: Grand Pro Wrestling
The announced match card is as follows:
Match Card
GPW Heavyweight Championship – Submission Match
Joey Hayes (c) vs Dylan Roberts
GPW Tag Team Trophy – 3-Way No Holds Barred
Midnight Bin Collection (Ste Bin Mann & Jet Fashion) vs The Austins (Lana Austin & LA Austin) vs Tyson T-Bone & Craig Kollins (c)
Ashton Smith vs Martin Kirby
40-Person Thunderbrawl Rumble
More Information
Doors Open: 7.00pm.
Tickets: Available now through the official Grand Pro Wrestling website, here. Also available on the door, on the night (dependent on availability).
Source: Grand Pro Wrestling