Pro Wrestling Ulster have confirmed two new matches for their September 2nd event, Wrestival 2018 at S13 in Belfast, Northern Ireland.
The first new contest announced will see Prento, Mitch Baxter, Bobbi Diamond and Young Lion will compete in a fatal 4-way match in Belfast on September 2nd. The second new match scheduled for September 2nd shall see Debbie Keitel and Jokey face each other in singles competition at S13.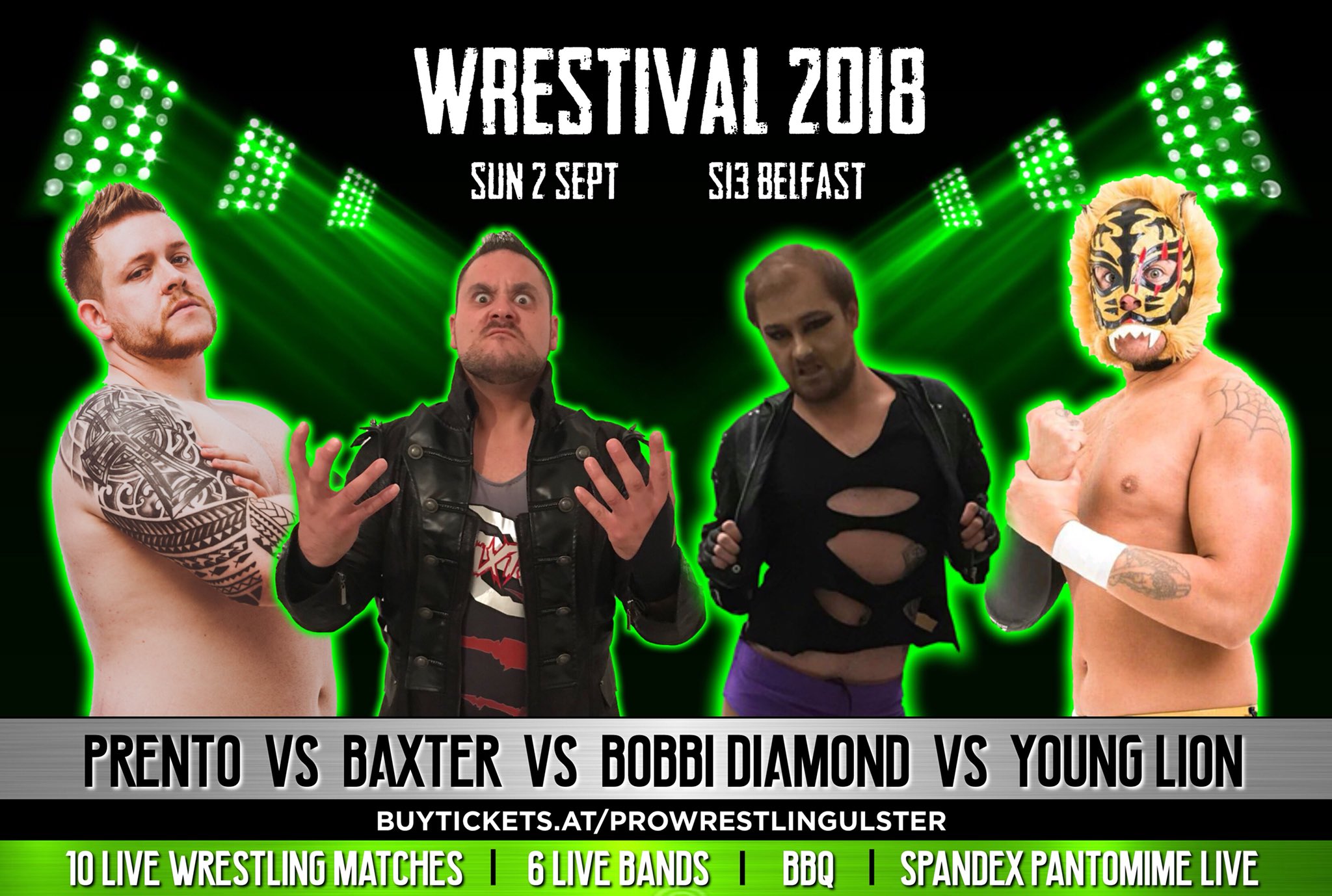 Photo Credit: Pro Wrestling Ulster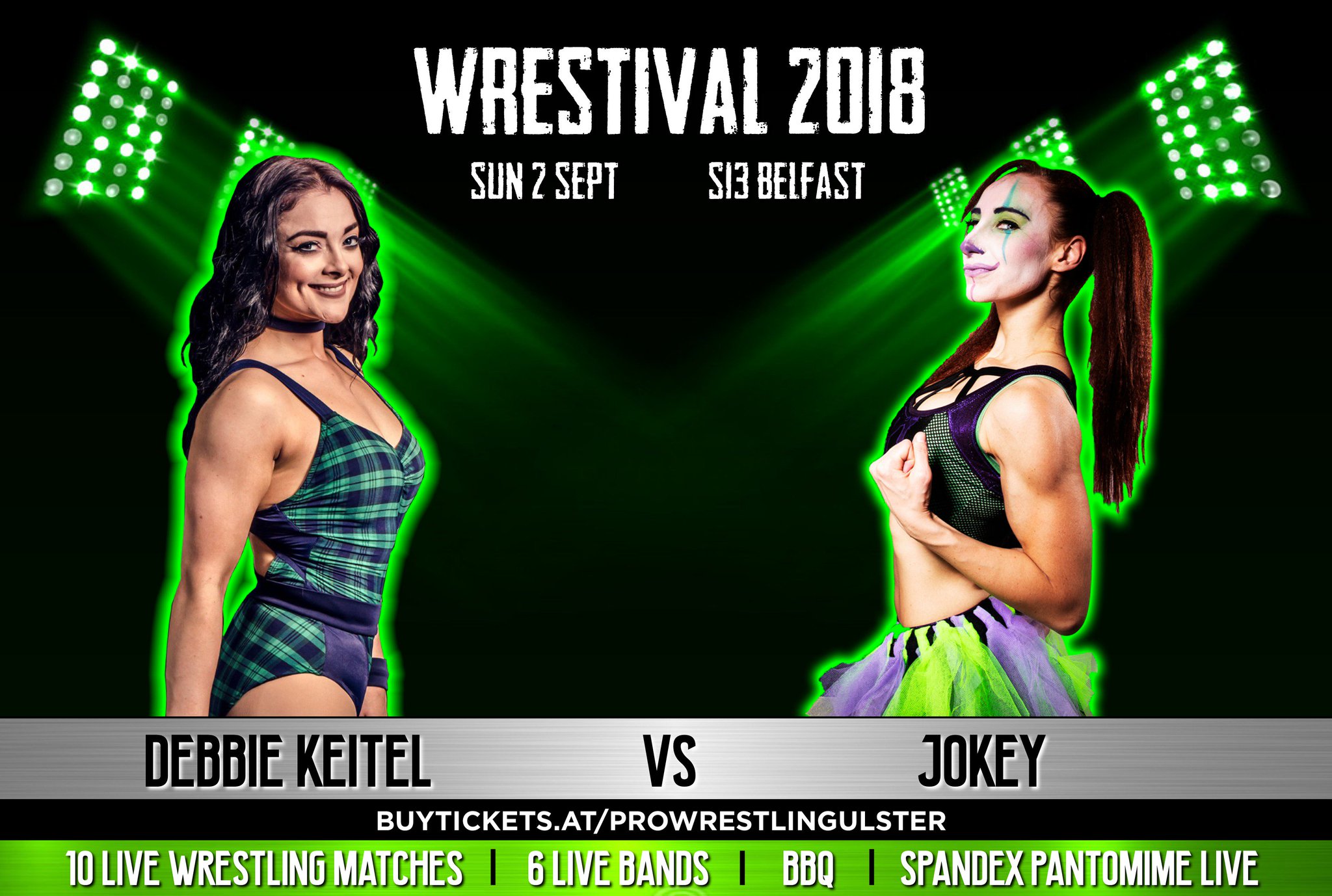 Photo Credit: Pro Wrestling Ulster
The announced match card is as follows:
Match Card
PWU Women's Championship
Lauren La Roux (c) vs Lady Valkyrie
Fatal 4-Way
Prento vs Mitch Baxter vs Bobbi Diamond vs Young Lion
Rocky Starr vs Chris Renfrew
Nathan Byrne vs Luther Valentine
Debbie Keitel vs Jokey
More Information
Doors Open: 2.00pm.
Tickets: Available now through the official Ticket Tailor website, here. Also available on the door, on the night (dependent on availability).
Source: Pro Wrestling Ulster