Shropshire Wrestling Alliance have confirmed a third match for their September 29th event, Passing The Torch at the Dawley Town Hall in Telford, England.
It has been announced that Kelly Sixx will make his Shropshire Wrestling Alliance debut when he faces Damian Dunne in singles competition in Telford on September 29th at Passing The Torch.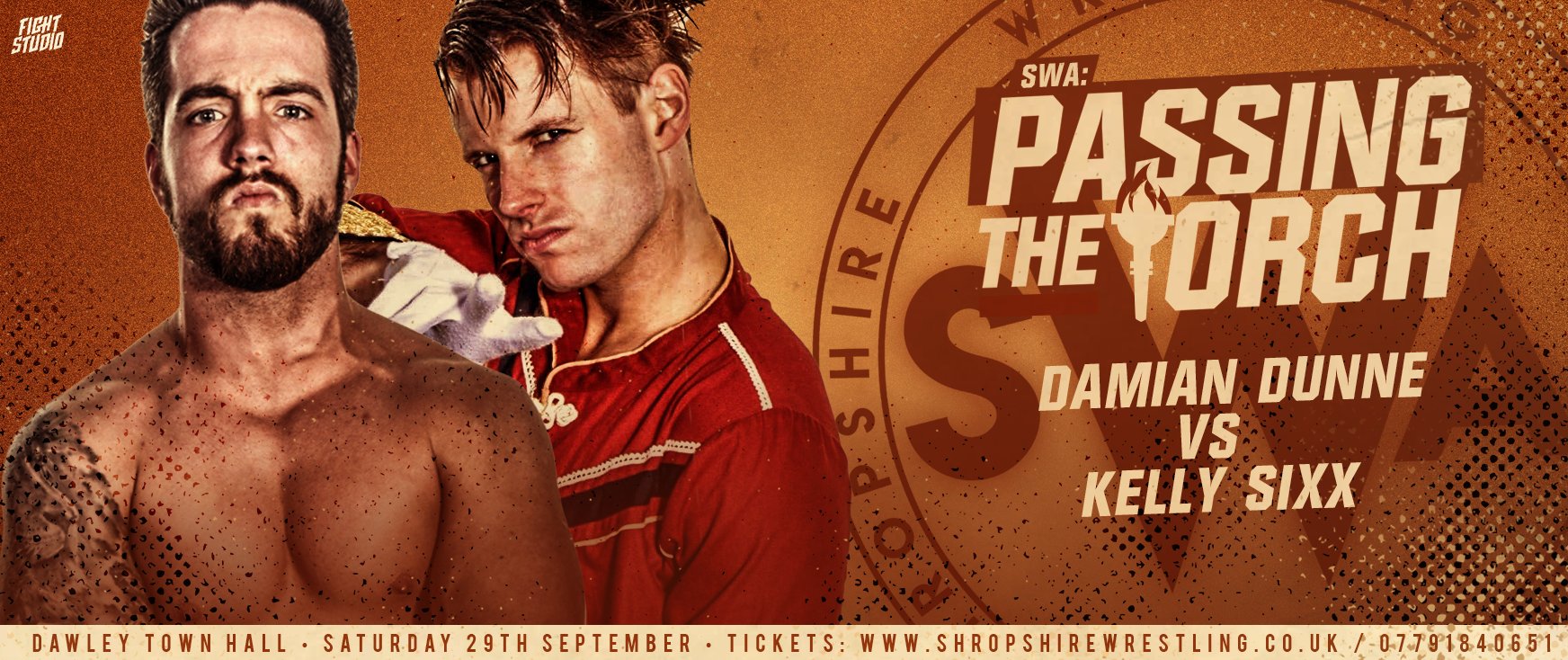 Photo Credit: Shropshire Wrestling Alliance
The announced match card is as follows:
Match Card
Beach Ball Warfare
Tim Lee vs Chuck Mambo vs Jack Cave
Chakara & Kat Von Kaige vs Xia Brookside & Candy Floss
Damian Dunne vs Kelly Sixx
Doug Williams Confirmed To Appear
More Information
Tickets: Available now through the official Shropshire Wrestling Alliance website, here. Also available on the door, on the night (dependent on availability).
Source: Shropshire Wrestling Alliance