Phoenix Wrestling have confirmed a fifth match for their August 24th event, Oops… We Did It Again! at The Kino in Cork, Ireland.
It has been announced that Fabulous Nicky will compete against Billy Bedlam in singles action in Cork on August 24th.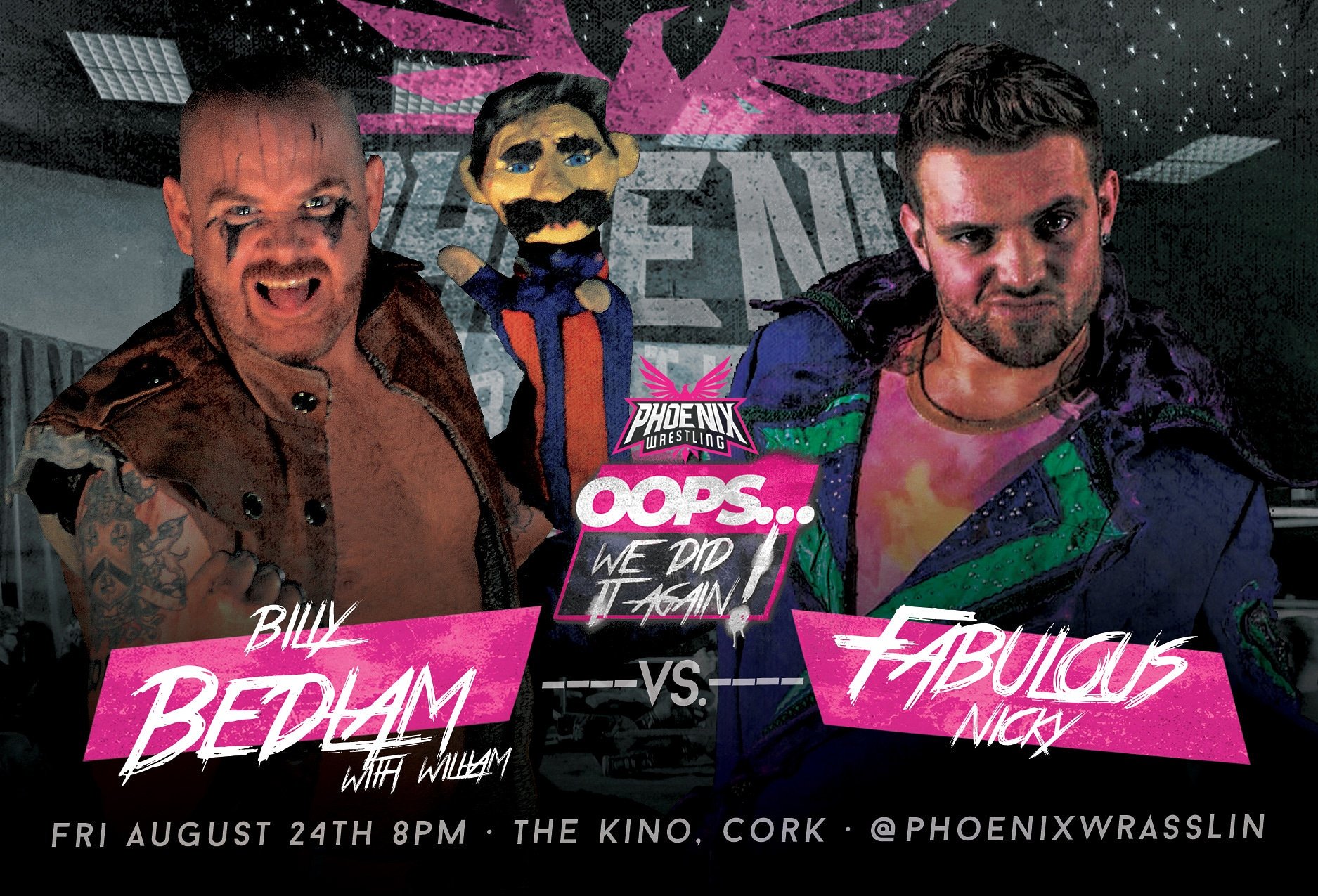 Photo Credit: Phoenix Wrestling
The announced match card is as follows:
Match Card
The Armstrongs (Butch & Marion Armstrong) vs More Than Hype (Darren Kearney & Nathan Martin)
Six-Person Tag Team
Flight Mode (Axl Jeffries & Matt Skylar) & Amy Allonsy vs Collar & Elbow (Alexander Dean & Justy) & Debbie Keitel
Fatal 4-Way
Brusier vs Scotty Davis vs Steve Savage vs LJ Cleary
Triple Threat
"The Queen Of The Ring" Katey Harvey vs Raven Creed vs Valkyrie
Billy Bedlam (w/ William) vs Fabulous Nicky
More Information
Doors Open: 8.00pm.
Tickets: Available now through the official Eventbrite website, here. Also available on the door, on the night (dependent on availability).
Source: Phoenix Wrestling