NORTH Wrestling have signed a fifth contest for their September 15th event, Nobody Pray For Me at the Riverside in Newcastle, England.
It has been confirmed that Lou Nixon and Shreddy Brek of England's Hardest Men will face Team Sin's Nathan Cruz and Lucas Steel in tag team action at the Riverside on September 15th.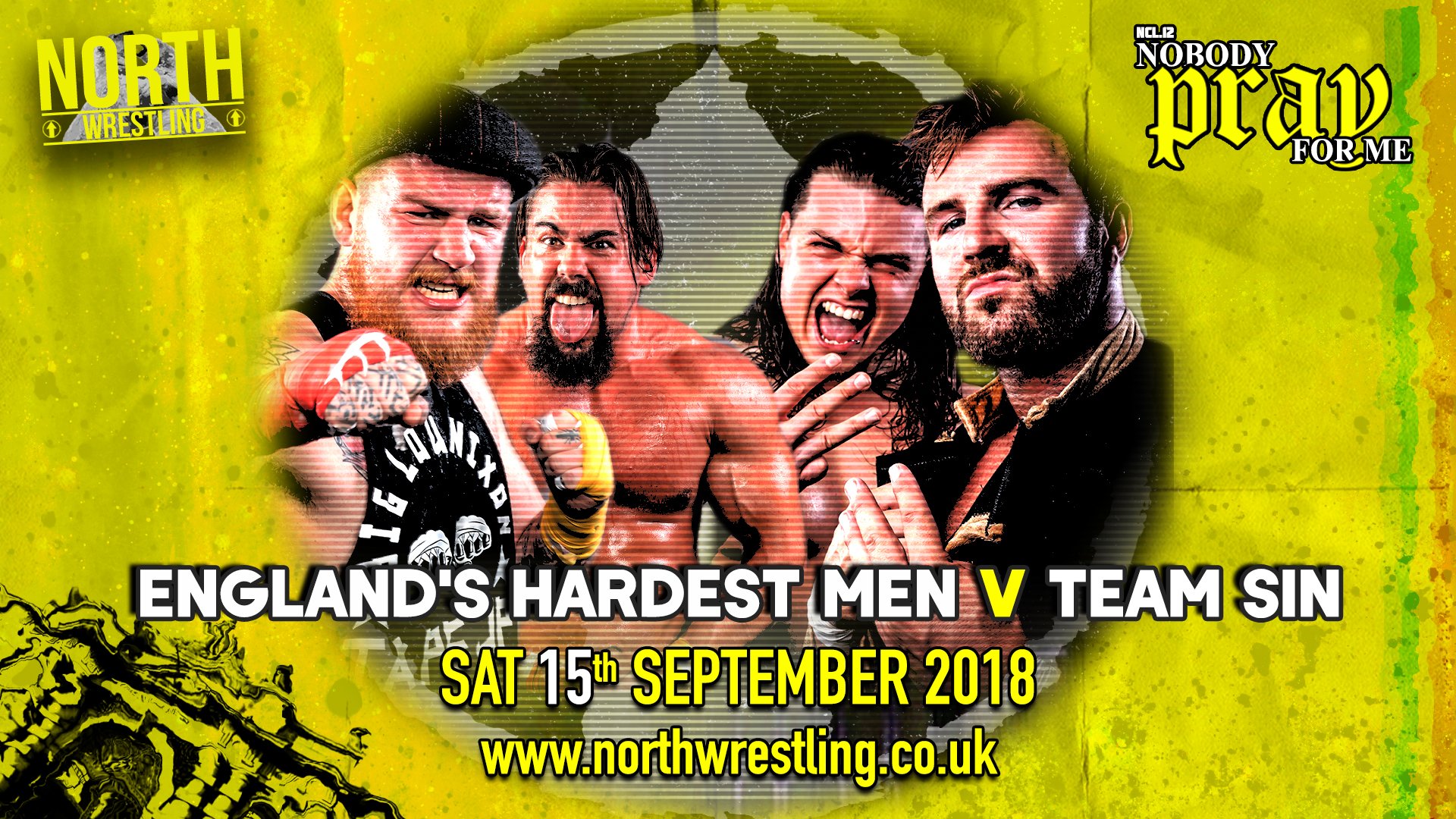 Photo Credit: NORTH Wrestling
The announced match card is as follows:
Match Card
NORTH Wrestling Championship
Rory Coyle (c) vs Liam Slater
"Smashmouth" Chris Ridgeway vs "The Gimmick Killer" H.T Drake
Robbie X vs El Phantasmo
Five-Way Scramble
Chief Deputy Dunne vs Spike Trivet vs Little Miss Roxxy vs Amir Jordan vs TK Cooper
England's Hardest Men (Lou Nixon & Shreddy Brek) vs Team Sin (Nathan Cruz & Lucas Steel)
More Information
Tickets: Available now through the official NORTH Wrestling website, here. Also available on the door, on the night (dependent on availability).
Source: NORTH Wrestling