Ironfist Wrestling have announced a second match for their August 25th event, Butch Cassidy And The Dynamite Kid at the Bengeworth Social Club in Evesham, England.
It has been confirmed that Xander Cooper will defend the Ironfist Wrestling Championship against an opponent of his choice in Evesham on August 25th.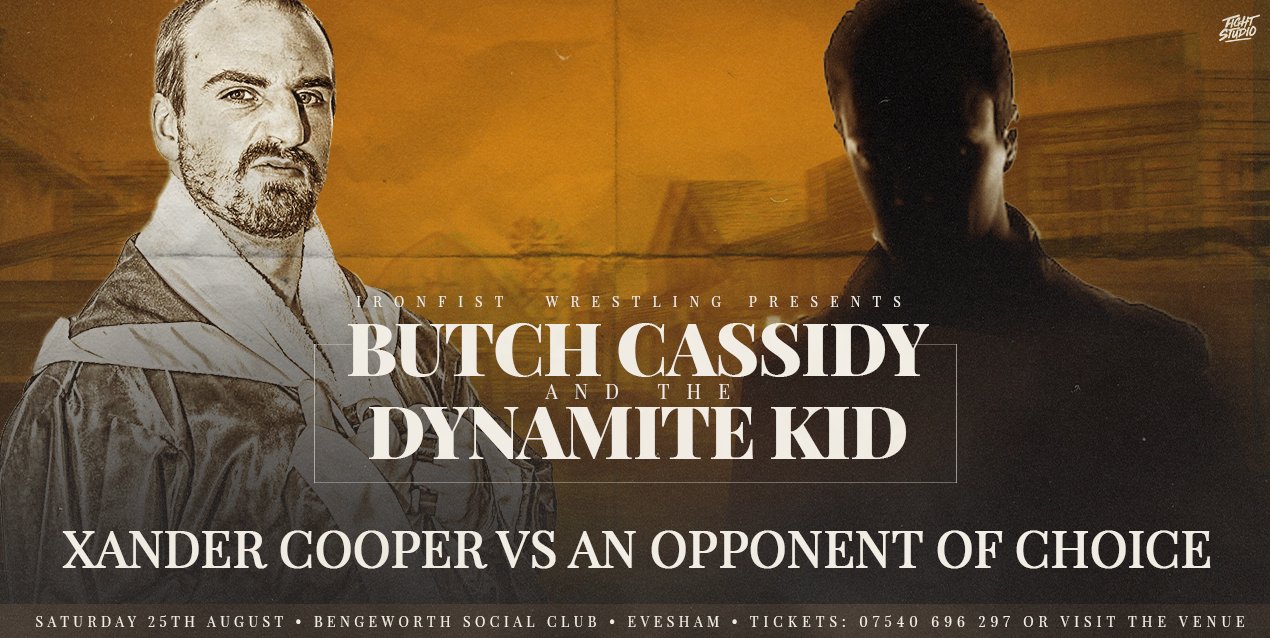 Photo Credit: Ironfist Wrestling
The announced match card is as follows:
Match Card
Ironfist Wrestling Championship
Xander Cooper (c) vs His Choice Of Opponent
Next Wave 5 vs Cal Adams & Josh Holly
More Information
Doors Open: 6.30pm. Bell Time: 7.30pm.
Tickets: Available on the door, on the night (dependent on availability).
Source: Ironfist Wrestling