Alpha Omega Wrestling UK have confirmed a third match for their September 29th event, Golden Chance 2018 at The Carleton in Morecambe, England.
It has been announced that Robert Wishart will compete against "Magnificent" Matthew Brooks in singles action in Morecambe on September 29th.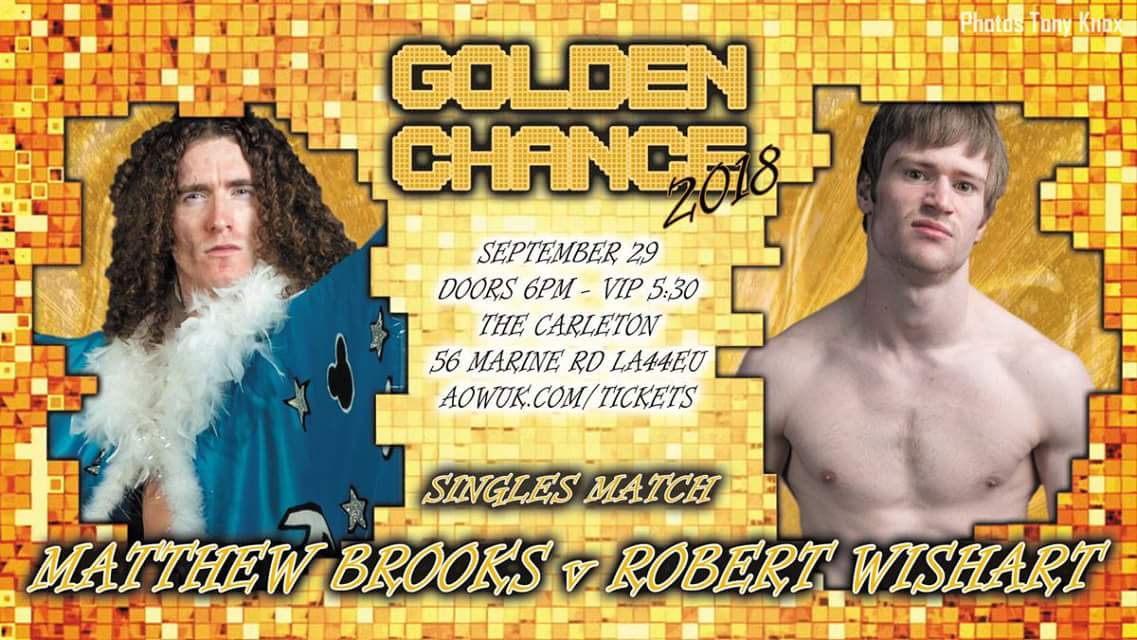 Photo Credit: Alpha Omega Wrestling UK
The announced match card is as follows:
Match Card
Golden Chance Rumble
Confirmed Entrants: Andre Dekker, Craig Kollins, Rick Markus
Alpha Omega Women's Championship – Triple Threat – If Jackie B Appears, Jennie B Loses Championship, Jackie B Is Fired
Jami Sparx vs Jennie B (c) vs Alexxis Falcon
"Magnificent" Matthew Brooks vs Robert Wishart
More Information
Doors Open: 6.00pm.
Tickets: Available now through the official Alpha Omega Wrestling UK website, here. Also available on the door, on the night (dependent on availability).
Source: Alpha Omega Wrestling UK