Phoenix Wrestling have confirmed the first match for their August 24th event, Oops… We Did It Again! at The Kino in Cork, Ireland.
It has been announced Butch and Marion of The Armstrongs will face More Than Hypes' Darren Kearney and Nathan Martin in tag team action in Cork on August 24th.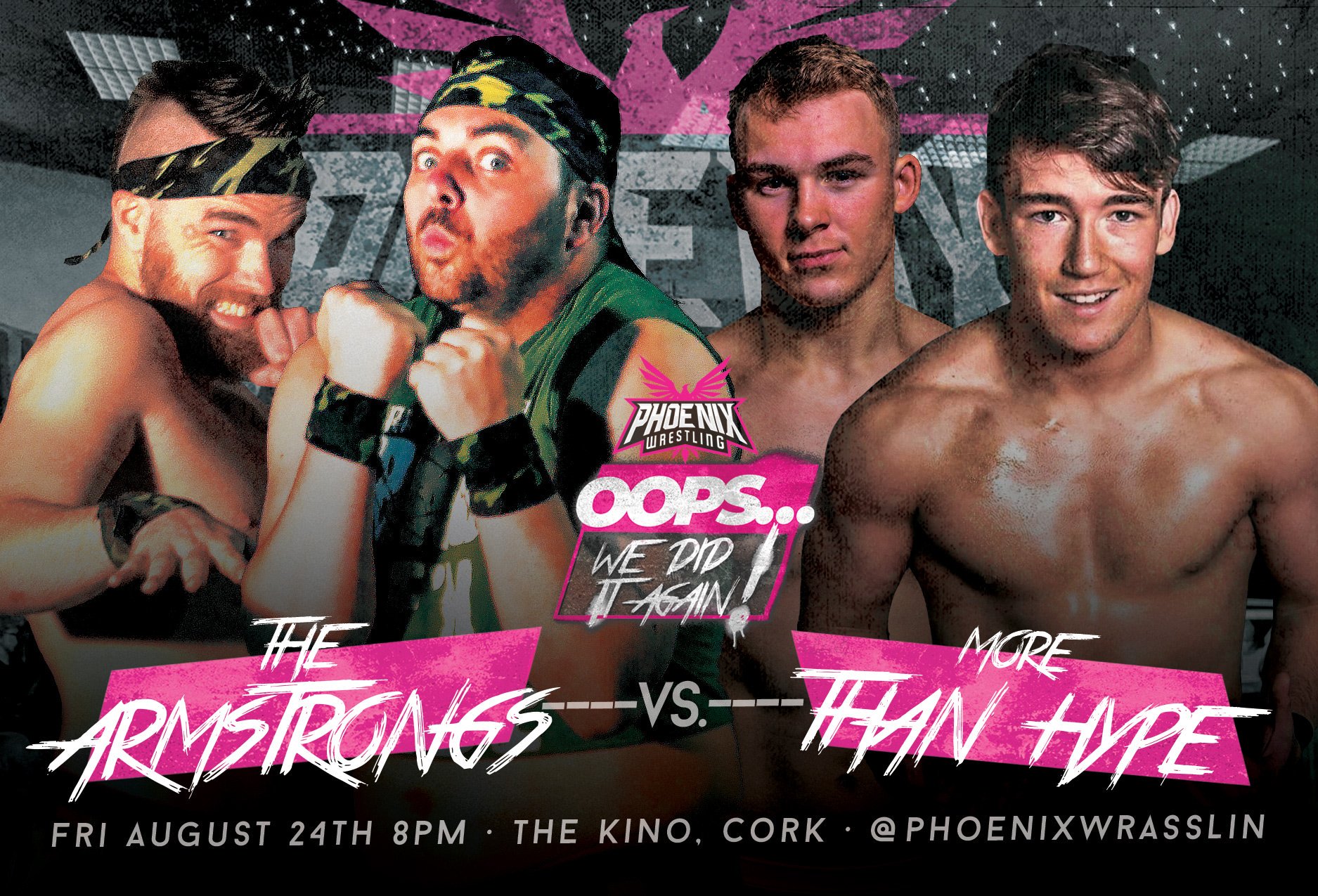 Photo Credit: Phoenix Wrestling
The announced match card is as follows:
Match Card
The Armstrongs (Butch & Marion Armstrong) vs More Than Hype (Darren Kearney & Nathan Martin)
More Information
Doors Open: 8.00pm.
Tickets: Available now through the official Eventbrite website, here. Also available on the door, on the night (dependent on availability).
Source: Phoenix Wrestling