Kamikaze Pro have announced two new contests for their August 18th event, Righteous Kill at The Cadbury Club in Bournville, Birmingham, England.
The first new match confirmed will see Charli Evans compete against Dominita in singles action in Bournville, Birmingham on August 18th. The second new contest scheduled for August 18th shall see Jack Starz and Kenny Killbaine face each other in singles competition at The Cadbury Club.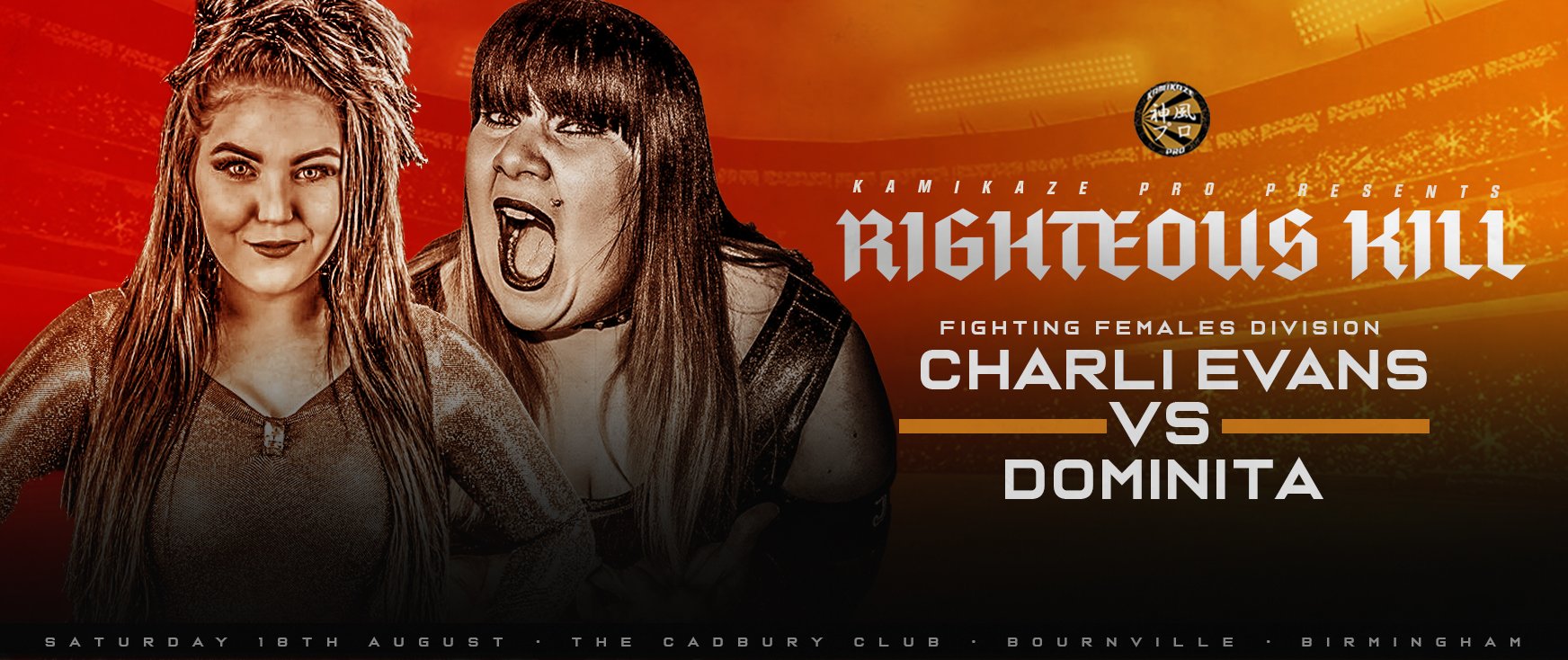 Photo Credit: Kamikaze Pro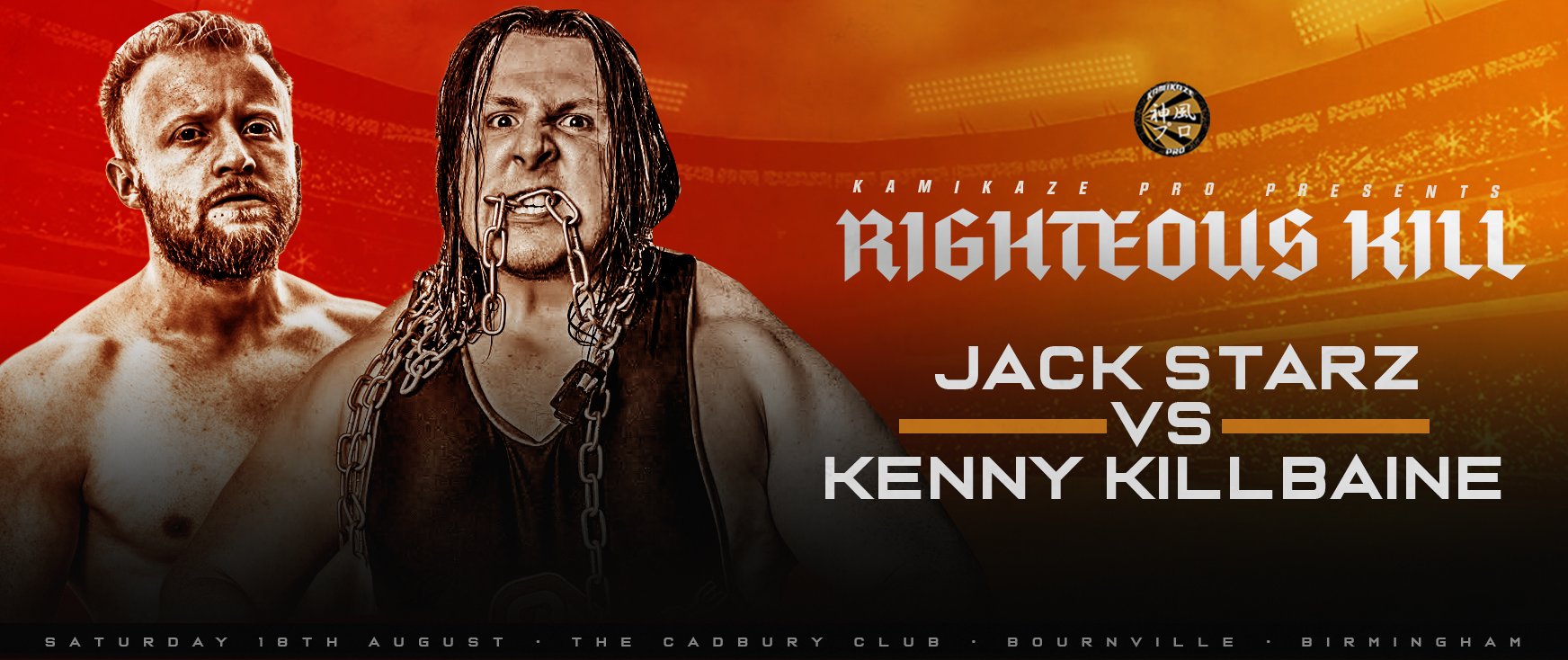 Photo Credit: Kamikaze Pro
The announced match card is as follows:
Match Card
Kamikaze Pro Championship – No Disqualification
Clint Margera (c) vs Tristan Archer
"The Mexican Sensation" El Ligero vs Robbie X
Gabriel Kidd vs "The Pride Of Wales" Eddie Dennis
Kamikaze Pro Tag Team Championship Tournament Semi-Final
Never Been Wastemen (Roy Johnson & Marshall X) vs The Hunter Brothers (Lee & Jim Hunter)
Dave Mastiff vs The Elliott Jordan Experience
Chief Deputy Dunne vs Chris Tyler
Charli Evans vs Dominita
Jack Starz vs Kenny Killbaine
More Information
Tickets: Available now through the official Ringside World website, here. Also available on the door, on the night (dependent on availability).
Source: Kamikaze Pro