Ironfist Wrestling have confirmed a tag team match for their August 25th event, Butch Cassidy And The Dynamite Kid at the Bengeworth Social Club in Evesham, England.
It has been announced that Next Wave 5 will compete against Cal Adams and Josh Holly in tag team action in Evesham on August 25th.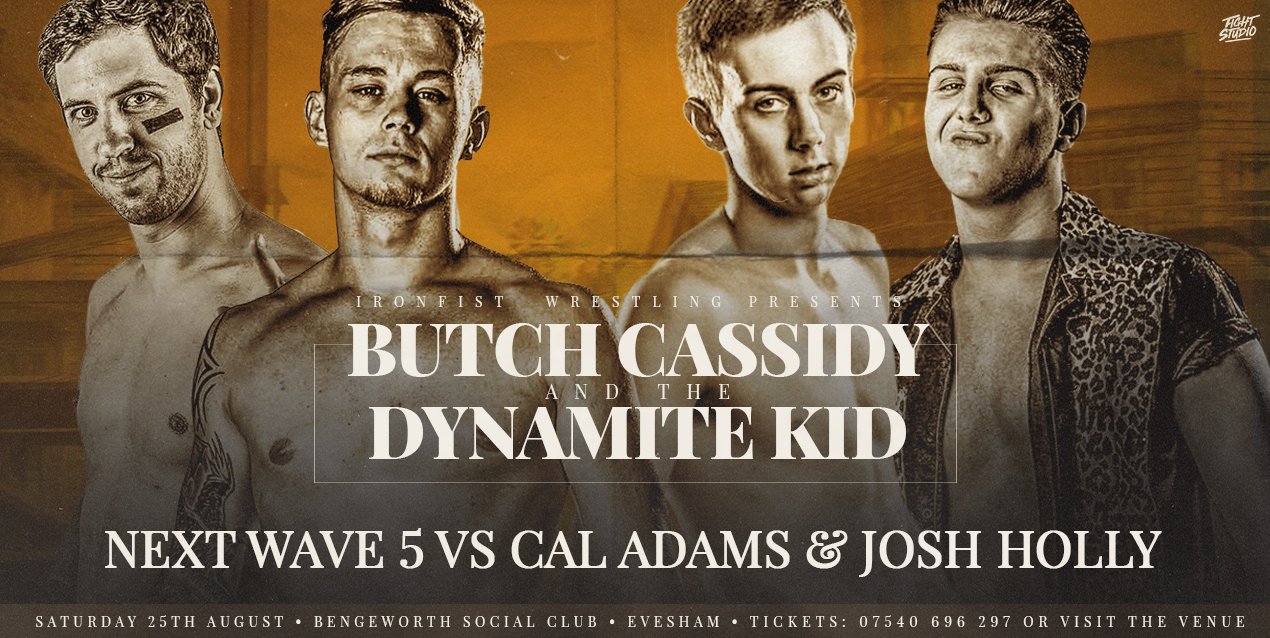 Photo Credit: Ironfist Wrestling
The announced match card is as follows:
Match Card
Next Wave 5 vs Cal Adams & Josh Holly
More Information
Doors Open: 6.30pm. Bell Time: 7.30pm.
Tickets: Available on the door, on the night (dependent on availability).
Source: Ironfist Wrestling