Knockout Wrestling have confirmed a second championship match for their August 18th event, Freedom at Cloud Nine in Barrow-in-Furness, England.
It has been announced that Tu Byt will challenge Will Carter for the KOW Showcase Championship in Barrow-in-Furness on August 18th.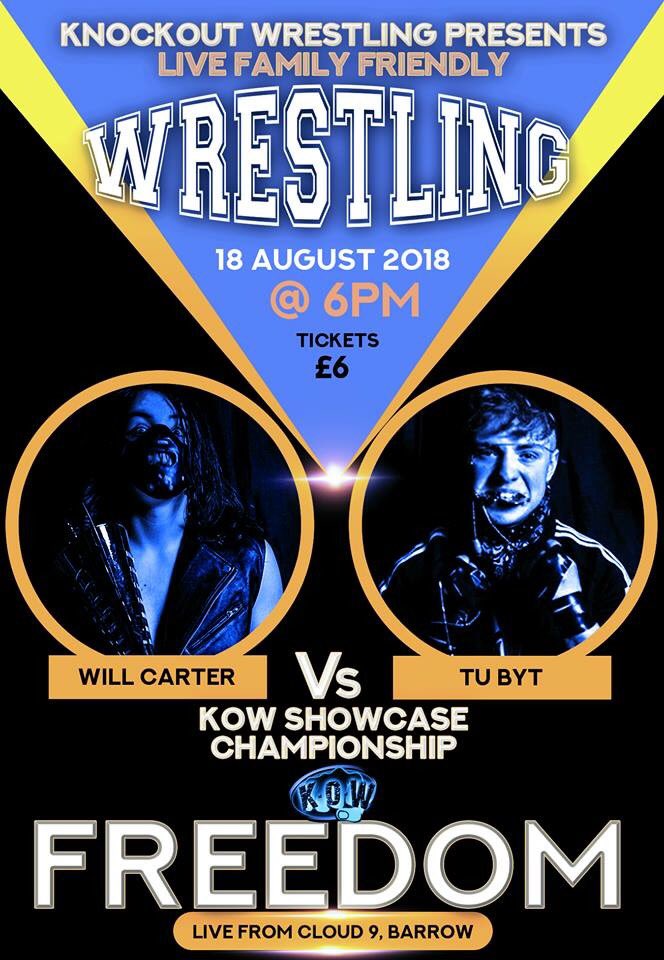 Photo Credit: Knockout Wrestling
The announced match card is as follows:
Match Card
KOW Heavyweight Championship
Nightmare (c) vs Shaun Vasey
KOW Showcase Championship
Will Carter (c) vs Tu Byt
Ladder Match – If Lucas Neon Wins, He Wins His Freedom
Marc Morrellis vs Lucas Neon
More Information
Doors Open: 6.00pm.
Tickets: Available on the door, on the night (dependent on availability).
Source: Knockout Wrestling