Kamikaze Pro have announced a sixth contest for their August 18th event at The Cadbury Club in Bournville, Birmingham, England.
It has been confirmed that Kenny Killbaine will face Alan Carter in singles competition in Bournville, Birmingham on August 18th.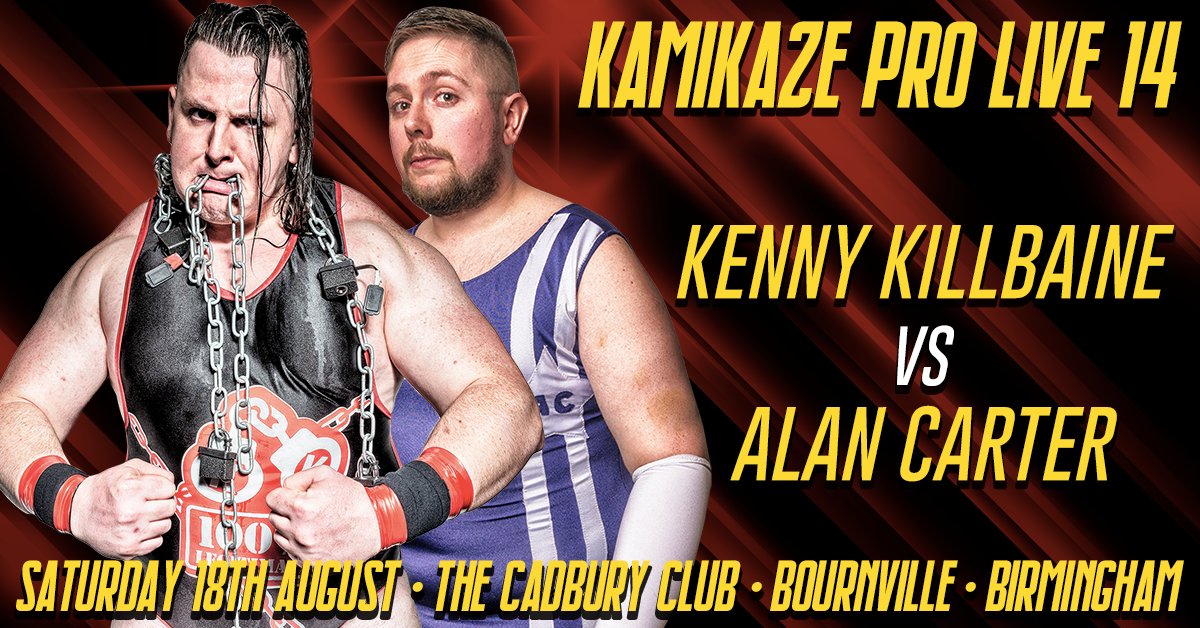 Photo Credit: Kamikaze Pro
The announced match card is as follows:
Match Card
"21st Century Hero" Luke Douglas vs Sean Kustom
Chief Deputy Dunne vs Man Like DeReiss
Chantal Jordan vs Jack Carny
The Elliott Jordan Experience vs Harley Faith
Hammer Heeley & Sean "The LAD" Devine vs The Hunter Brothers (Lee & Jim Hunter)
Kenny Killbaine vs Alan Carter
More Information
Doors Open: 1.00pm. Bell Time: 1.30pm.
Tickets: Available now through the official Ringside World website, here. Also available on the door, on the day (dependent on availability).
Source: Kamikaze Pro