SHEvolution have announced the first contest for their August 12th event, Stage Two at the Resistance Gallery in Bethnal Green, London, England.
It has been confirmed that Sadie Gibbs will compete against Kay Lee Ray in singles action in Bethnal Green, London on August 12th at Stage Two.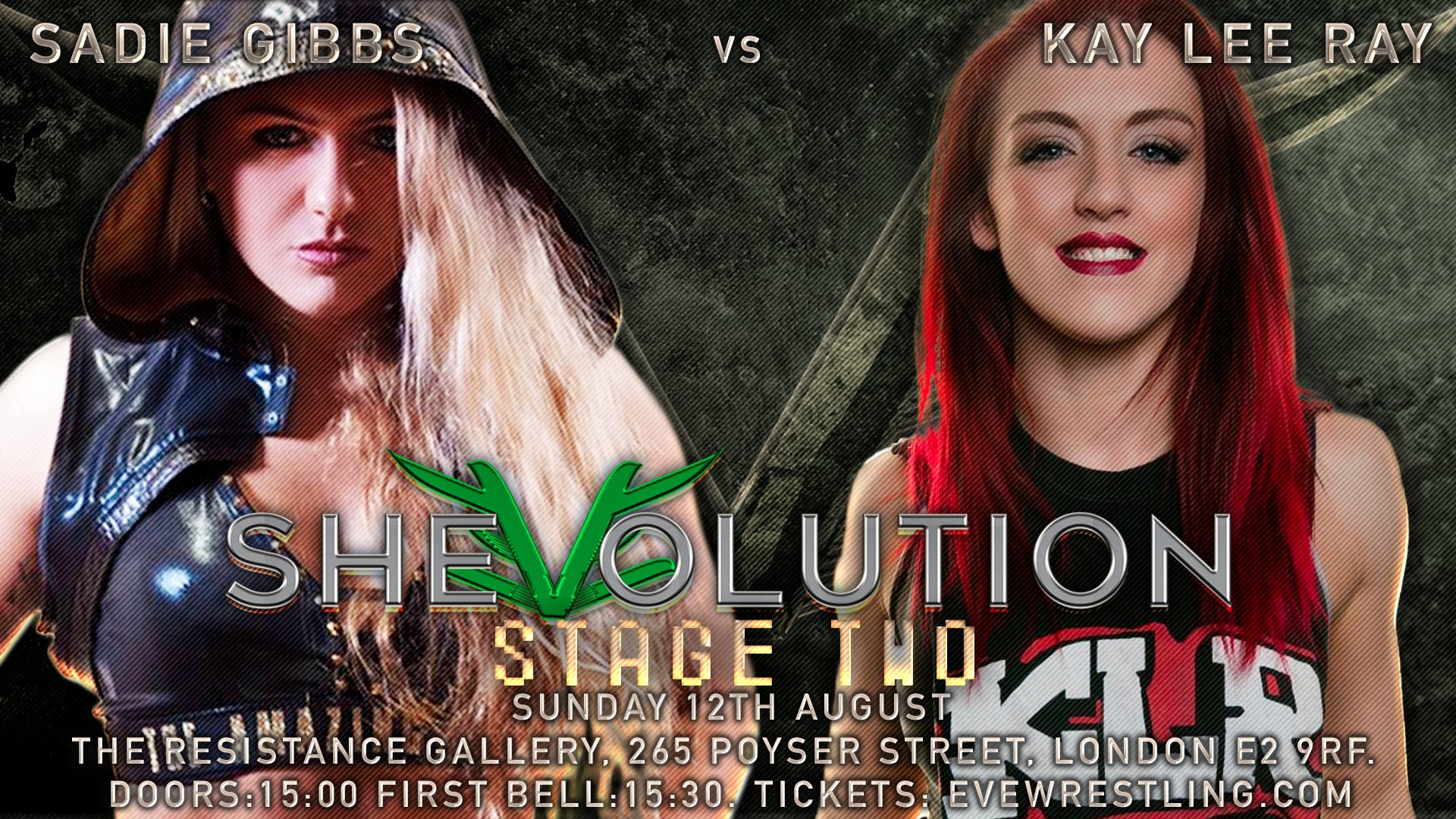 Photo Credit: SHEvolution
The announced match card is as follows:
Match Card
Sadie Gibbs vs Kay Lee Ray
More Information
Doors Open: 3.00pm. Bell Time: 3.30pm.
Tickets: Available now through the official Pro-Wrestling:EVE website, here. Also available on the door, on the night (dependent on availability).
Source: SHEvolution