Alpha Omega Wrestling UK have announced a championship match for their September 29th event, Golden Chance 2018 at The Carleton in Morecambe, England.
It has been confirmed that Jennie B will defend the Alpha Omega Women's Championship in a triple threat against Jami Sparx and Alexxis Falcon in Morecambe on September 29th. If Jackie B is seen at ringside during the contest, Jennie B will be stripped of the championship and Jackie B will be fired.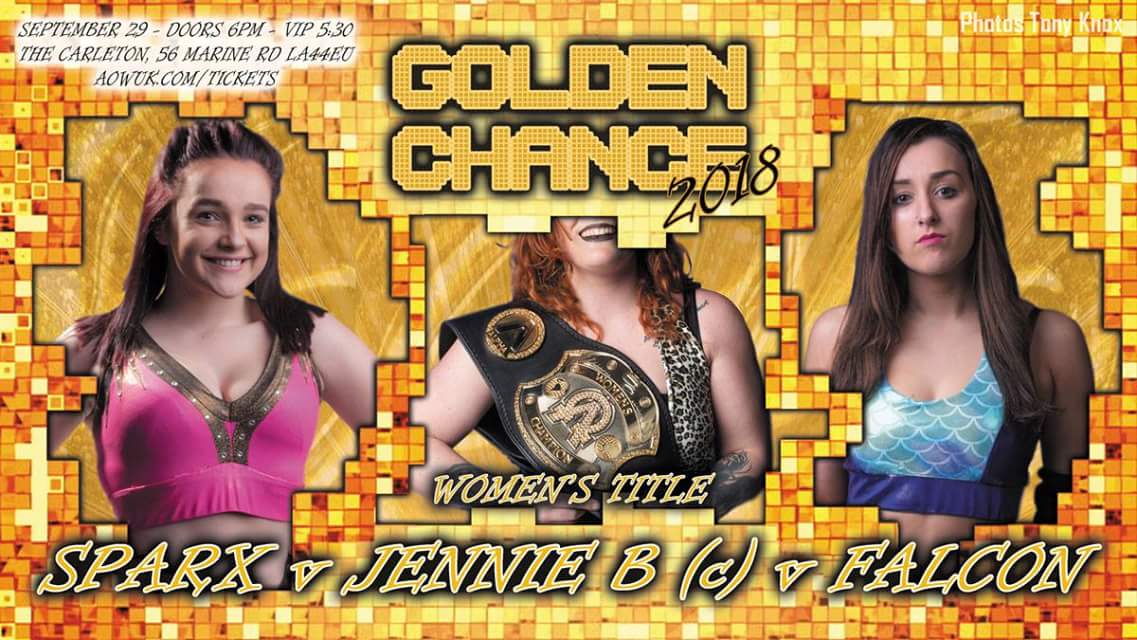 Photo Credit: Alpha Omega Wrestling UK
The announced match card is as follows:
Match Card
Golden Chance Rumble
Confirmed Entrants: Andre Dekker, Craig Kollins, Rick Markus
Alpha Omega Women's Championship – Triple Threat – If Jackie B Appears, Jennie B Loses Championship, Jackie B Is Fired
Jami Sparx vs Jennie B (c) vs Alexxis Falcon
More Information
Doors Open: 6.00pm.
Tickets: Available now through the official Alpha Omega Wrestling UK website, here. Also available on the door, on the night (dependent on availability).
Source: Alpha Omega Wrestling UK