Wrestlezone have confirmed the acceptance of an open challenge for their September 1st event, Aberdeen Anarchy X at the Beach Ballroom in Aberdeen, Scotland.
It has been announced that "Main Event Empress" Sammii Jayne's open challenge in Aberdeen on September 1st has been answered by the current ICW Women's and SWA Undisputed World Women's Champion, "The Vixen Of Violence" Viper.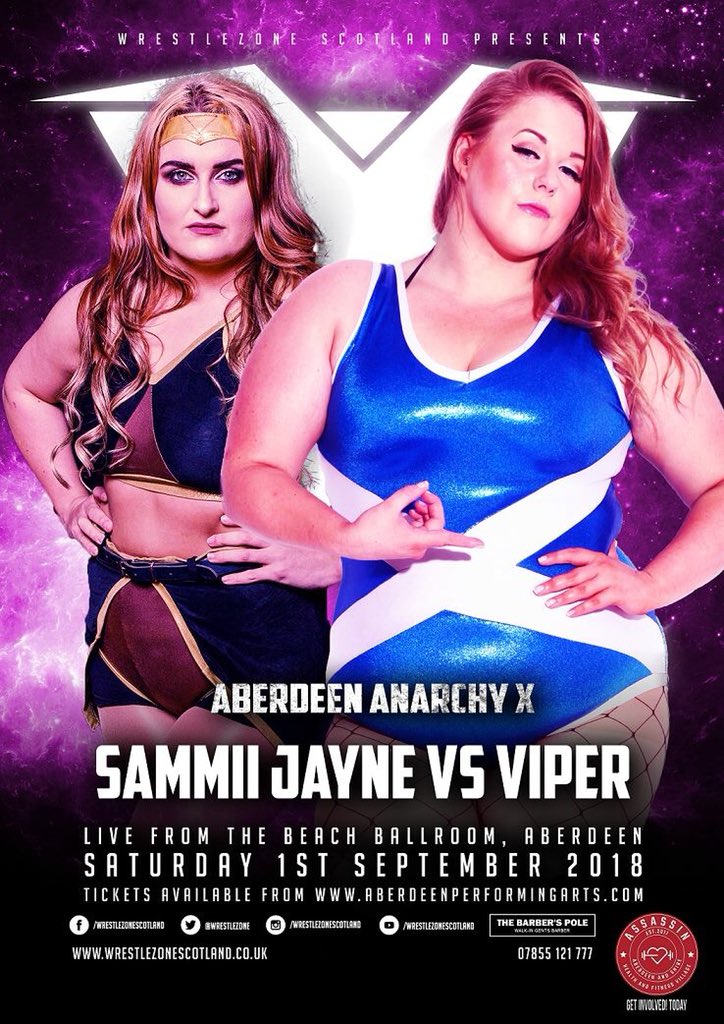 Photo Credit: Wrestlezone
The announced match card is as follows:
Match Card
Wrestlezone Undisputed Championship – Cage Match – Special Enforcer: Lee McAllister
Shawn Johnson (c) vs "The Revolutionary" Damien
Wrestlezone Tag Team Championship – Tables Match
Kings Of Catch (Lewis Girvan & Aspen Faith) vs The Rejected (Chris Archer & Mikkey Vago) (c)
Bingo Ballance vs Chavo Guerrero Jr
Grado & Santino Marella vs Kid Fite & Krieger
"Main Event Empress" Sammii Jayne vs "The Vixen Of Violence" Viper
More Information
Doors Open: 6.00pm.
Tickets: Available now through the official Aberdeen Performing Arts website, here. Also available on the door, on the night (dependent on availability).
Source: Wrestlezone