Revolution Pro Wrestling have confirmed the first match for their August 19th event, Live In Southampton #4 at The 1865 in Southampton, England.
It has been announced that Davey Boy Smith Jr and Lance Archer of Killer Elite Squad shall face The Arrows Of Hungary, Icarus and Dover in tag team action in Southampton on August 19th.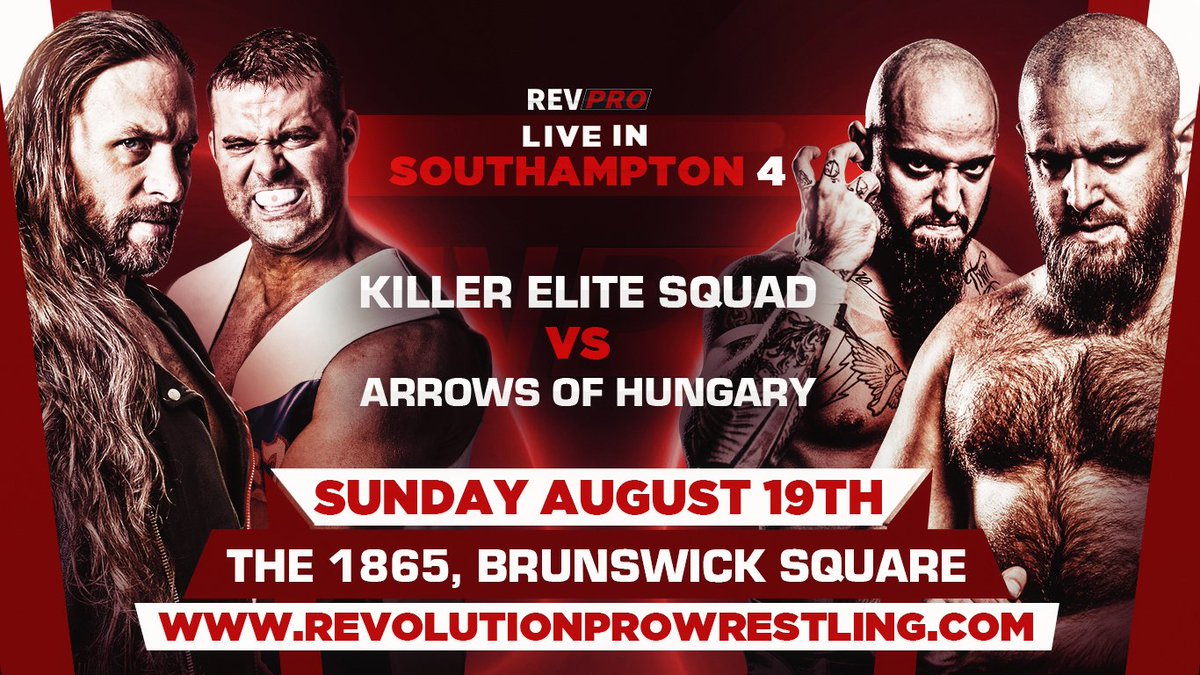 Photo Credit: Revolution Pro Wrestling
The announced match card is as follows:
Match Card
Killer Elite Squad (Davey Boy Smith Jr & Lance Archer) vs The Arrows Of Hungary (Icarus & Dover)
More Information
Doors Open: 4.00pm. Bell Time: 4.30pm.
Tickets: Available now through the official Revolution Pro Wrestling website, here. Also available on the door, on the night (dependent on availability).
Source: Revolution Pro Wrestling