Main Event Wrestling UK have announced a change to a match scheduled for their August 17th event, Here We Go at the Innisfree Sports & Social Club in Newcastle, England.
It has been confirmed that Grado, who was originally scheduled to face Adam Maxted, will now face Rory Coyle in Newcastle on August 17th. Main Event Wrestling have also announced that Shreddy Brek will compete against Sean Only in singles action at the Innisfree Sports & Social Club.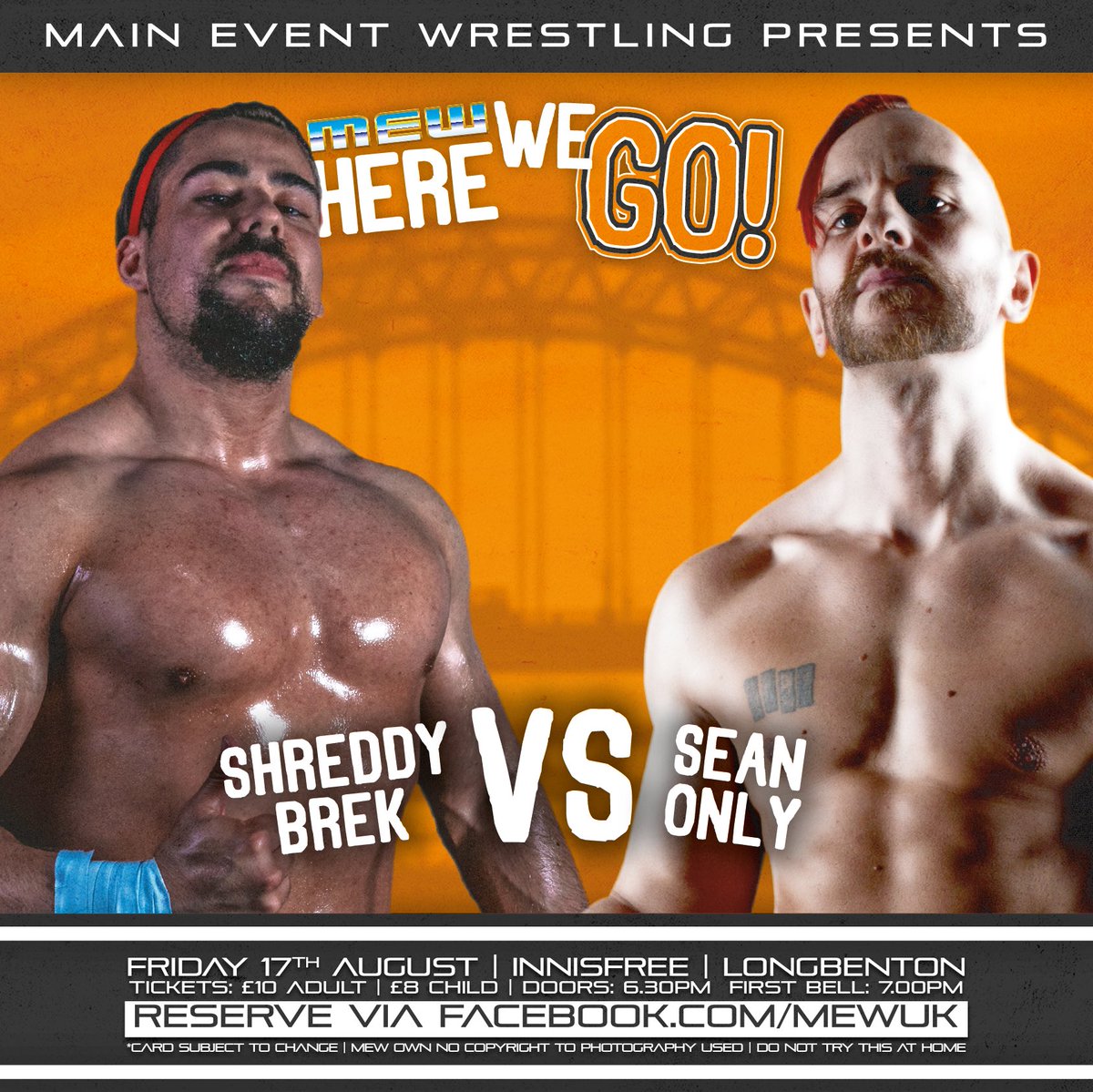 Photo Credit: Main Event Wrestling UK
The announced match card is as follows:
Match Card
MEW North East Championship
Assassin (c) vs One Half Of Byker Maul
MEW Tag Team Championship (Vacant)
Brothers Of Rage (Benji & Joe Rage) vs The Rogues Gallery (Leon Mercer & Stan Kellitt)
Rory Coyle vs Grado
Triple Threat
Little Miss Roxxy vs Gemini vs Molly Spartan
Prince Ameen vs Chris Renfrew
Shreddy Brek vs Sean Only
More Information
Doors Open: 6.30pm. Bell Time: 7.00pm.
Tickets: Available on the door, on the night (dependent on availability).
Source: